Supercharge Your Rip Fence
Smart base supports a host of essential tablesaw accessories.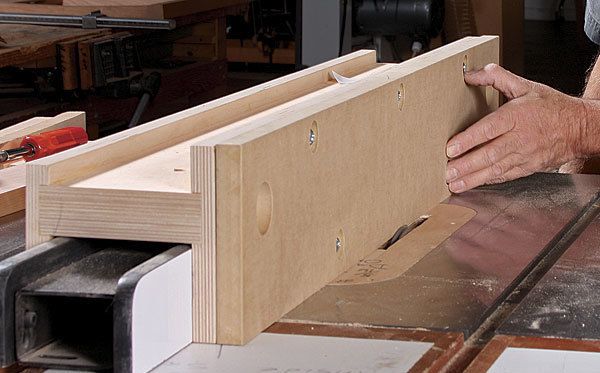 Synopsis: When Bob Van Dyke needed an auxiliary rip fence that he could easily attach and remove without damaging the tablesaw's main fence or sacrificing accuracy, he came up with this supercharged base, which is both practical and versatile. The base is made from 3⁄4-in. Baltic-birch plywood, fastened into an H-shape that straddles the saw's rip fence. A pair of toggle clamps applies pressure to the back of the base, drawing the front tightly into place. After the base is built, it's a simple matter to equip it with the add-on fences you need for tasks such as cutting rabbets, tenons, raised panels, and other workpieces.
Your tablesaw's rip fence is an integral part of the tool. It performs the basic task of guiding the workpiece parallel to the blade. without it, you can't rip wood safely or accurately.
But that's just the beginning of…
Start your 14-day FREE trial to continue reading this story.