Shop Tips
Shop Tour: Tim Rousseau
Tim Rousseau's shop is filled with machinery that some hobbyist woodworkers might not see all that often, such as a shaper and a jointer/planer combo machine that also pulls duty as a slot mortiser.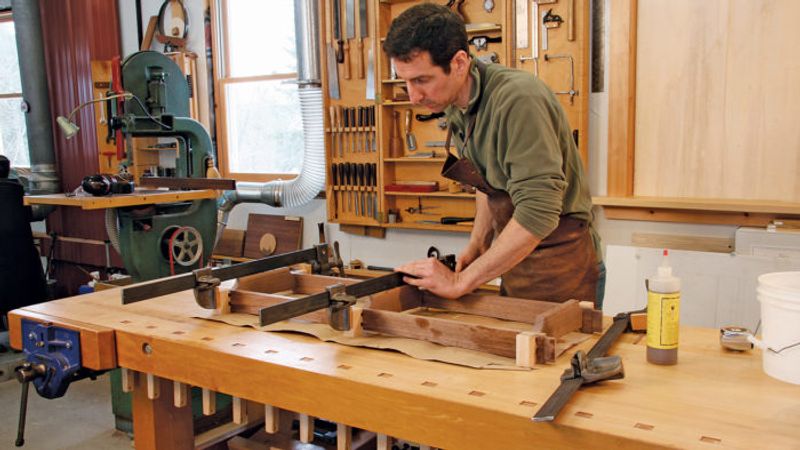 Tim Rousseau is the lead instructor for the nine-month comprehensive course at the Center for Furniture Craftsmanship in Rockport, Maine. His work has been shown in galleries throughout the Northeast and is included in private collections nationwide. In this video, Tim gives Ben Strano a tour of his shop, and they discuss Tim's tool selection, shop efficiencies, and layout.
At first glance, Tim's shop might seem sparse for a pro. In reality, the open flow speaks more to efficient tool layout and selection, than it does Tim's willingness to "make due". The heart of his shop is a MiniMax combination machine, which not only covers his need for a jointer and planer, but also handles the majority of his mortising thanks to the slot mortiser attachment. Thanks to the MiniMax's efficient footprint, Tim has been able to add two machines, that due to their size, aren't seen very often in most hobbyist shops–is his massive shaper and his Powermatic tablesaw with a sliding table attachment.
Another must-have that Tim was able to fit into his shop… a Leslie speaker cabinet!
*Note: Tim has since moved shops since we recorded this video. No worries, that just gives us an excuse to head up to Maine and get another tour!