Tools & Materials
Is a jointer/planer combo machine right for you?
Learn about the advantages and disadvantages of jointer/planer combination machines.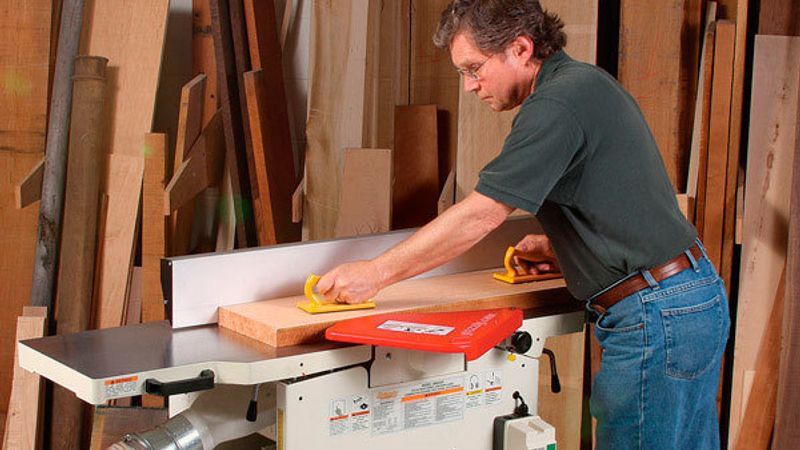 Lisa Morgan and Ed Pirnik
For most woodworking hobbyists, space can be a real problem. We don't all have access to a dedicated outbuilding with sufficient space to house all the machinery required (or at least yearned for) in a fully functional shop. That half a garage or corner of the basement doesn't always cut it, and hobbyists are often left scratching their heads, trying to figure out how to make a tight space work.
By combining two functions into one machine footprint, jointer/planer combination machines are an intriguing value that also happen to save a good deal of shop space. As an added bonus, combination machines offer woodworkers not only a heavy duty planer, but a wider-than-average jointer capacity, owing to the fact that the same cutterhead also functions as a planer. So for about the cost of a conventional wide jointer,  you're getting a lot more bang for your buck.
There is one caveat however. For years, jointer/planer combination machines have suffered a bad reputation regarding changeover. Some units require a great deal of finicky work to switch from one function to the other. American tool manufacturers seem to be taking note. In this video review, Fine Woodworking associate editor Ken St. Onge guides you through all the elements you'll want to take into consideration before taking the leap and purchasing a combo machine. He'll show you some of our favorite options, and demonstrate how to use them, including how to change between jointer and planer mode. Overall, for the money, we think a jointer planer combo is an excellent value.
Additional Reading: