How-To
Use a Pencil to Lay Out Chamfers
Working to a pencil line is better than using a marking gauge for nice, even chamfers.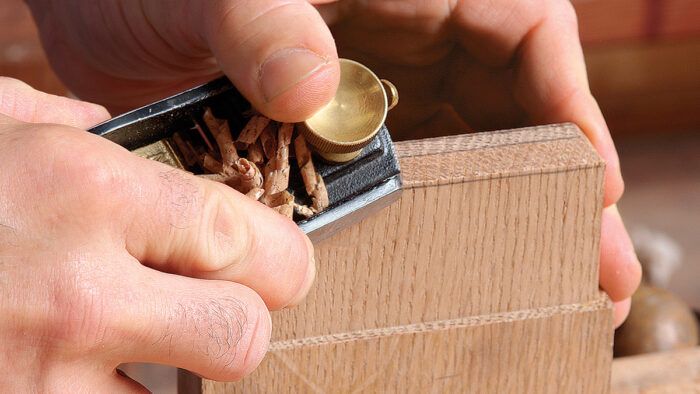 Q: What's the best tool for laying out a nice, even chamfer all around a workpiece: a marking gauge or a pencil?
Isaac Sanders, Starkville, MS
A: For this type of task I use a pencil.
A marking gauge scores the wood, marring the chamfer by cutting into the corner of the chamfer you are trying to create. Working to a pencil line leaves a cleaner result and is accurate enough.
If I'm chamfering a straight piece, I might also use a combination square to help guide the pencil. Otherwise, I just hold the pencil, using my fingers as a fence. This also works well for curved pieces.
Photos: Staff