Blog
Layout Tools, Rightsized
Little layout tools are the perfect size for furniture making.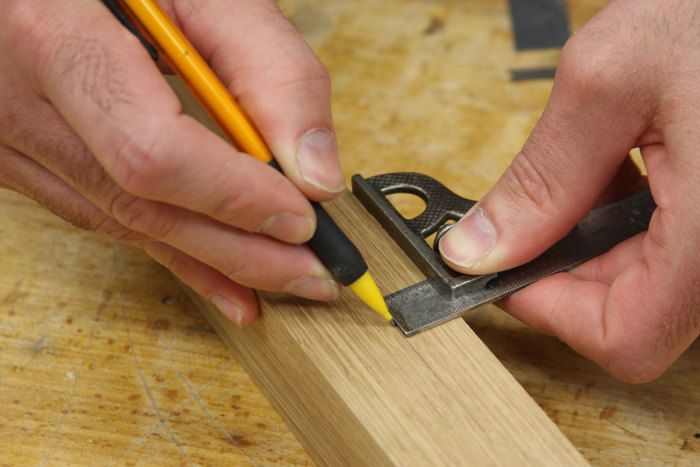 Here's something that I've learned the hard way: It's impossible to make good, tight joinery if you begin with sloppy layout. A lot goes into laying out a joint well: square boards, accurate measurement, crisp layout lines, and quality layout tools that aid rather than hinder your efforts. I've found that part of what makes a layout tool a good one is its size. It's easier to lay out dovetails with a 3 in. sliding bevel than with a 10 in. one, for example. For most furniture joints, I think, smaller is better. So, I've been picking up little layout tools over the past few years. I love them and they've made woodworking easier for me. Click the 'Launch Gallery' button below to see them and read what I like about each one.
More on Layout Tools

| | | |
| --- | --- | --- |
| Get the Most Out of Your Combination square – Use this versatile measuring tool to layout joinery and set-up shop machines. | Master of the Mark – Learn how to build the same marking gauge we recently gave away. | Customize Your Own Markers – A few shop scraps yield an entire set in only minutes. |
6 in. combo square is more than one half of a 12 in. one. I found this little guy at Brass City Record and Tools in Waterbury. The head is smaller than new ones I've seen and just the right size--very easy to control.
2-in. square never tips. Larger squares have trouble on edge and endgrain. Notice that even my marking knife is tiny. It's just a converted jigsaw blade.
Mini-mortising gauge is always spot on. This is the Tite-Mark mini with the accessory mortising wheels. I've always found that traditional gauges were just too big for end and edge grain work. This one does a great job and is easy to balance.
6-in. rule is a setup dream. The biggest plus this rule provides is the small scale on the end. It's a godsend for setting router bit heights, but also works great for setting fence locations, and laying out joinery.
Small gauge is just right for drawers. Most drawers really aren't that big and a big gauge can hang too far off the end, tipping and pulling the knife. The fence on this one is just 2 1/2 in. long--big enough for stable registration, but not so big that it's cumbersome.
It's great on endgrain, too. Bigger gauges really have trouble with endgrain--they're just unwieldly because there isn't enough for them to ride against--but not this one. It's proportioned perfectly for it.
My favorite layout tools are small. Here's the whole collection. I use them all the time and don't think I could work as well without them.