How-To
Tips on Making a Shellac Pad
An easy-to-make applicator lets you put down thin, even coats of shellac.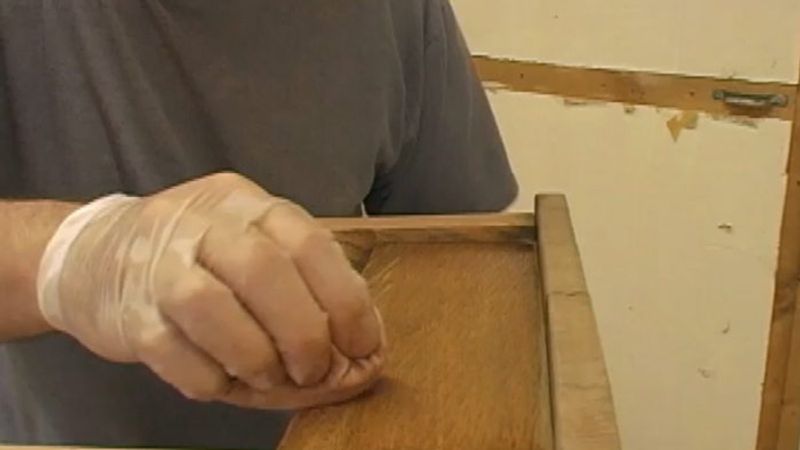 Gina Eide and Michael Dobsevage
See how Peter Gedrys makes a pad, or rubber, for shellac in this sidebar to a video series on refinishing furniture. Find links to the whole video series below.
In this segment, it only takes him a few seconds to shape cheesecloth wadding and wrap it in a fine-textured cloth. The pad helps to apply a thin, even coat of shellac without lap marks.
ON VIDEO: STEP-BY-STEP REFINISHING