Classic Woodworking: Season 1, Episode 10
Classic Woodworking: End Table with Carved Accents (110)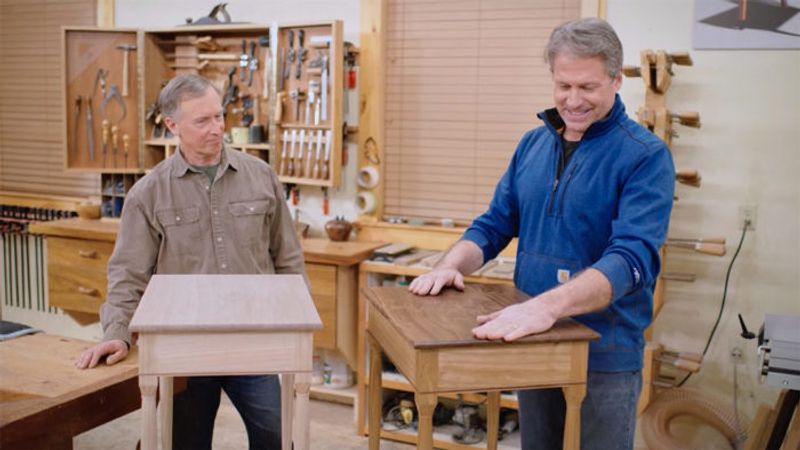 This video is an episode teaser. You can watch full episodes on our website by becoming a Fine Woodworking member.
This week on Classic Woodworking, host Tom McLaughlin welcomes his friend and neighbor David Lamb to his shop. David, a long-standing member of the New Hampshire Furniture Masters, creates dazzling furniture designs infused with some of the classic lines and shapes of American Federal and Rococo work. In this episode David and Tom share tips for making an end table out of contrasting walnut and butternut. This piece is all about the details. David shows how to carve unique design elements while Tom heads to the lathe for some turning. A contemporary design, this end table provides a great opportunity to play with artistic details.
For more on using a skew chisel for turning, see the article Learn to Love the Skew.
For more on turning legs, see the article Turn a Spindle.
For more on shaping wood with hand tools, see the article Shaping Wood by Hand.
For more on cutting custom beads and other profiles, see the article Make Your Own Scratch Stocks.
For more on making custom profiles for tabletops, see the article The Right Edge for Your Tabletop.
For more on adding a top to a table, see the article Attaching Tabletops.