Classic Woodworking: Season 1, Episode 4
Classic Woodworking: Contemporary Adirondack Chair (104)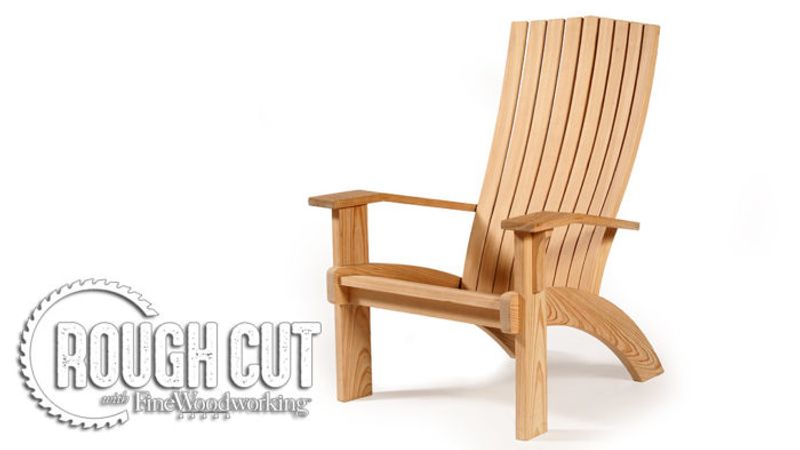 Fine Woodworking
This video is an episode teaser. You can watch full episodes on our website by becoming a Fine Woodworking member.
This week on Classic Woodworking, Tom McLaughlin shares his contemporary take on a classic design: the Adirondack lawn chair. Using cypress, Tom shows how to cut a comfortable curve into the seat and back of this chair. The mitered joint on the arm rest is an additional detail which makes for a smooth, slanting arm that resolves into a drink holder. Expect to enjoy time outdoors in this updated version of an old favorite.
For more information on cutting and cleaning up curves, see the articles Flawless Curves on the Bandsaw and Smooth Curves with Hand Tools
.
For more information on cutting tenons on the tablesaw, see the article Perfect Tenons by Machine
.
For more information on pattern-routing, see the article The Best Bits for Pattern-Routing
.
To find out which woods are best for the outdoors, see the article 5 Woods for Outdoor Furniture
.
Download free plans, or purchase a set of printed plans (coming soon).