Tool review: iGaging Bandsaw Companion
This tool helps with an often overlooked step in bandsaw setup.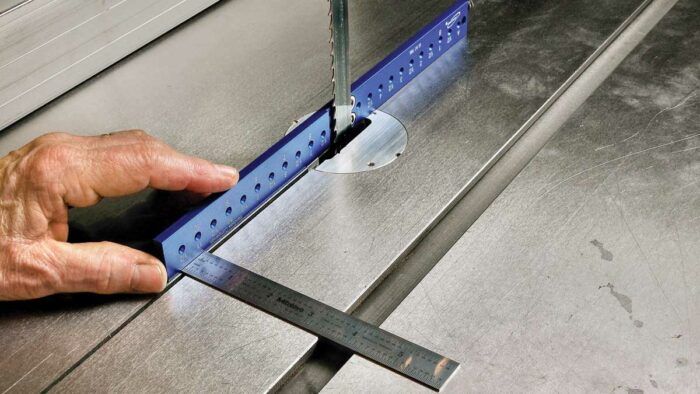 It's often overlooked, but a critical step in setting up a bandsaw is adjusting the table parallel with the blade. If you don't, you're left with frustrating "drift," which is nothing more than the fence, which is typically adjusted parallel to the miter slot, being skewed relative to the blade because the table isn't set up correctly. Rips will be skewed and crosscutting with a miter gauge or sled will be choppy and inaccurate.
While squaring the table often takes careful, patient trial-and-error, iGaging's Bandsaw Companion makes the process super easy. The Companion is essentially a 1⁄4-in.-thick by 12-in.-long aluminum rule with four rare-earth magnets fastened to one side and a space next to the magnets for the bandsaw's blade. Simply snap the rule to the blade (1⁄2 in. or wider works best), loosen the table bolts (keep one snug as a pivot point), and align the blade and miter slot using a finely graduated ruler. The length of the Companion greatly exaggerates the path of the blade, making it much easier to measure its relationship with the miter slot.
The Companion is also an accurate rule, has a sliding stop for setting distances, and can be used as a beam for scribing circles.
—Roland Johnson is a contributing editor.
Photos: Roland Johnson