Workshop tip: Ledger boards make it easier to fit and hang inset doors
Lay the cabinet on its back and set the reveals that way.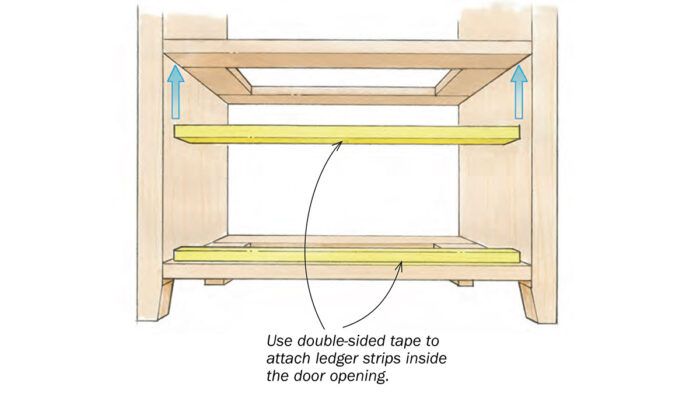 To make it less awkward to hang inset doors, I lay the cabinet on its back and use double-sided tape to attach temporary ledger boards just inside the opening. This supports the doors while I'm dialing in the gaps around them (with a series of trim cuts), and does the same when I am transferring hinge locations from the cabinet to the door.
—MARK GOLDBAUM, Sauger ties, N.Y.
Illustrations by Dan Thornton
From Fine Woodworking issue #294
More like this