New tools to look out for this winter
Bosch GEX335N and GEX336N random-orbit sanders, General's Smart Switch dust collectors, Crucible planing stop.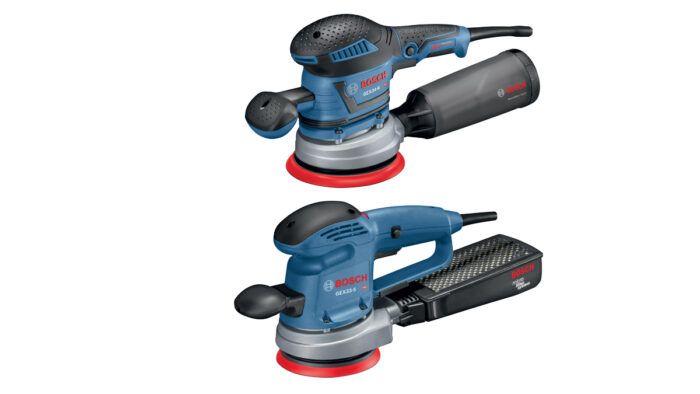 For fans of 5-in. and 6-in. random-orbit sanders, Bosch has announced a pair of new models that replace earlier versions. The GEX33-5N is the smaller model, and the GEX33-6N is the larger. Both use hook-and-loop pads to secure sanding disks. The company says the sanders' on-board dust collection can catch particles as small as 1⁄2 micron in dia. Both come with high and low grips near the head, as well as a longer handle out the back. 
Never forget to turn on the dust collector again. General's new Smart Switch dust collectors let you plug your tool right into the unit, so when you turn on the tool the dust collector starts up too. It will run for 8 seconds after you turn off the tool. Depending on the model, the new General machines will accept either 115-volt or 230-volt plugs, or both. These units will be available in 1-, 1-1⁄2-, 2-, and 3-hp models.
Traditional-style planing stop
Effective workholding, including jigs and fixtures, is critical to any bench. To that end, Crucible is nearing production of a cast planing stop made from ductile iron. This traditional style of stop uses teeth to grip boards as you plane against them. The spike on the lower end, at 90° to the teeth, is driven into a block that then gets mortised into your benchtop, letting you raise and lower the stop as necessary. The teeth and the angle of the head of Crucible's stop are based on A.J. Roubo's from the 18th century.