New tools to look out for this winter
Festool edge sanding guide, The Anarchist's Workbench, and Veritas 4-in. Carver's model drawknife.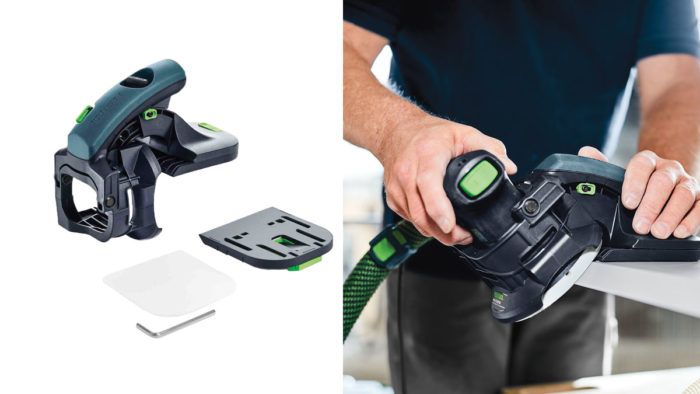 Sanding guide for angles
Festool's new edge-sanding guide promises to bring some balance to sanding. The pivoting cradle attaches to the company's 5-in. ETS 125 REQ and the ETSC 125 random-orbit sanders. It works on different edges, angles, or curves.
New workbench book
If one thing unites woodworkers, it's our love of workbenches. Christopher Schwarz's latest book with Lost Art Press, The Anarchist's Workbench, combines the author's decades of research into the form and function of benches, as well as a detailed plan for a bench that can be made using basic tools and standard construction lumber.
Drawknife with tougher steel
For those looking for a small drawknife in modern steel, Veritas's 4-in. Carver's model is now available in PM-V11 tool steel. It comes with a blade guard.
—Barry NM Dima is an associate editor.
From Fine Woodworking #287