Workshop Tip: Silicone baking mat secures waterstones
Nonslip surface keeps diamond plates and waterstones from slipping.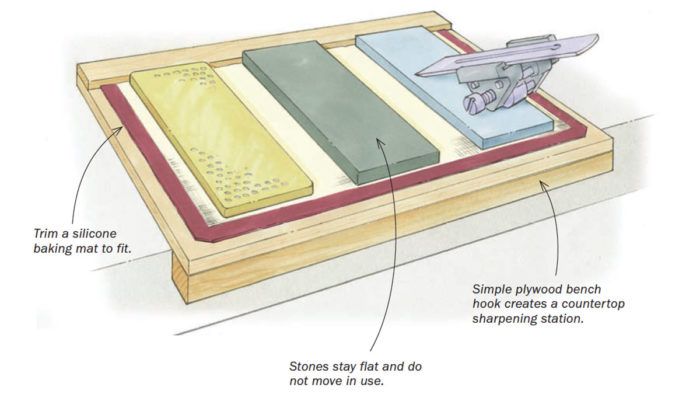 I use a silicone baking mat (available on Amazon for under $10) as a waterproof, nonslip surface under my diamond plates and waterstones. I trimmed the mat and laid it on top of a plywood bench hook to create a simple but effective sharpening station, which I set up on the counter near my sink. It can also be clamped in a vise. The mat and the stones remain very stable throughout the sharpening process.
—JOHN BARFIELD, Toledo, Ohio
Illustrations by Dan Thornton
From Fine Woodworking issue #281