Are You a Hand-Tool Collector?
Whenever Vic Tesolin gets to know a woodworker, he finds they have far too many of at least one type of woodworking tool. And that's ok.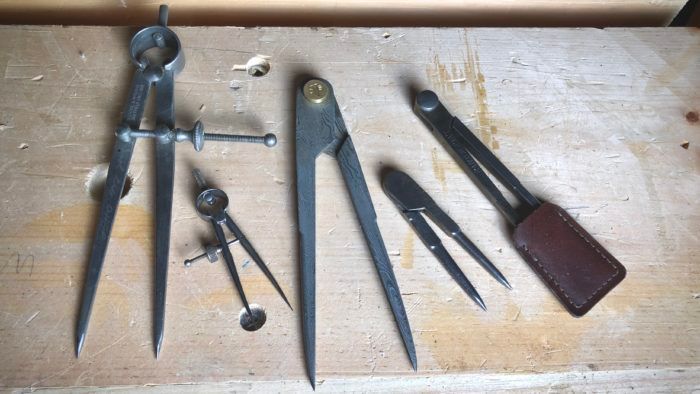 Every year, Lee Valley produces two calendars: one with a woodworking theme, and one about gardening. When I worked in the Research and Development department at Veritas, we had a conversation about the photos in these two calendars. The garden calendars are filled with images of beautiful gardens bursting with color while the woodworking calendar is always chock-full of tools. It would seem that gardeners are interested in the final product that they create where woodworkers are enamored with the tools they use to create wooden objects.
Woodworkers all seem to have at least one type of tool that they have far too many of. My friend Steve has an extensive collection of hammers and my friend Karen has a soft spot for vintage machinery lighting. If you turn to the interwebs, you can see all sorts of collections from planes to measuring tapes. Yet you don't often see a gardener with a hoe and rake collection.
Shop Tour: Vic Tesolin
Take a look at Vic's "minimalist" shop!
Personally, I have many sets of dividers; more sets than I need. I'm not sure that I can fully explain why I have so many pairs but there is just something about them. Maybe it's their simplicity. Perhaps it's because dividers remove some of the math for me in the shop. I can divide a board into seven equal parts easily with a divider but not so much with math. The math is simple but getting a result of 54.372mm or 2-9/64 in. isn't very easy to apply practically when working with wood. The divider has been around for centuries and can be seen depicted in early works of art.
I don't consider myself a collector. I've always felt that tools have a soul and the thought of keeping a tool on a shelf to be looked at as opposed to putting it to work just seems wrong to me. While I have many sets of dividers, I use all of them in my woodworking. I have favorites for sure, but they all get used. Some are hand forged by blacksmiths while others are made by large companies reputed for their accuracy. They aren't curated and catalogued, instead they are in my tool holster and Gerstner chest just waiting to be put to work. I spend an unreasonable amount of time maintaining their tips and oiling them to keep them looking and performing at their best.  I have even had point protectors made from leather to guard their tips—dull dividers are about a useful as a dull chisel.
I can't fully explain my small collection or why so many woodworkers have them as well. For me, I have always been drawn to well-made things, whether they are woodworking tools or cameras or stereo equipment. I like things that work as they should and are nice to look at. I like to use tools that are well thought out and are made to a high standard. Maybe it's as simple as that.
What do you collect? Do you have an unexplainable number of routers or screwdrivers? You can talk about it here. This is a safe place.
In order to understand you must do. – V