Resawing Veneer on a Sawmill
Michael Fortune demonstrates one of his favorite outdoor activities, using his sawmill to resaw wide veneers.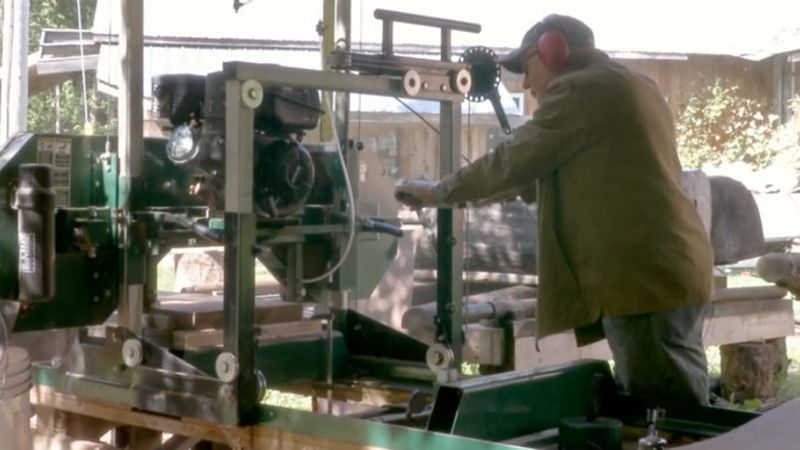 Most often, when people dream of owning a sawmill, they envision stacks of 8/4 live-edge slabs dotting their property. For Michael Fortune, the dream became a little bit more magical when he realized that he now had a 26-in. resaw at his disposal!
Using a mill to saw veneer is not that different from using a bandsaw, except that the saw moves instead of the stock. To take out as many variables as possible, Fortune created a sled that holds the stock perfectly steady using wooden dogs and wedges. Wood is best for this since you don't need to worry about sawing through a metal wedge as you cut through the log. A few dabs of hot-melt glue are added as insurance against excess vibrations. The entire sled is then clamped firmly to the bed of the mill.
Once everything is in place, milling can begin. Fortune cuts his veneer around 3/32 in. thick; it will then get sanded to less than a 1/16 in. once it's fully dry and ready to be used on a piece of furniture.
More from FineWoodworking.com: