Tool Review: Ryobi ONE+ Airstrike 23-gauge Nailer
Ryobi's new cordless 18-volt pin nailer is good enough to make you give away your compressor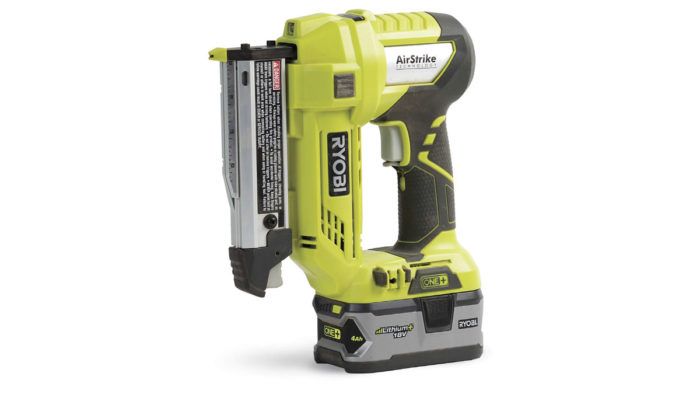 RYOBI'S NEW CORDLESS 18-VOLT pin nailer is good enough to make you give away your compressor. The ONE+ Airstrike 23-ga. nailer is an extremely well-designed tool, and it's a big bonus that it is not tethered to a loud, bulky compressor.
At first, I didn't think being unplugged would make such a big difference. But because the nailer feels more like a cordless drill, I keep it out on a shelf in my shop instead of packed away in its case in a storage cabinet. It stands upright on its battery pack, and I reached for it over and over again whether I was working with softwoods, plywood, or hardwoods, including oak. The tool's added heft compared with corded models wasn't an issue, as it was weighted nicely and easy to hold and use. It's also very easy to load.
In use, the Airstrike left almost no mark on my work. And because of the double trigger, it won't bump-fire, which can happen with guns that require you to depress the nose as a safety feature. At first this double trigger feels slow and clunky, but it quickly becomes fast, smooth, and second nature. The company says the pictured 4 amp/hr battery ($59) takes 30 minutes to charge and will fire 3,500 pin nails before it's drained.
—Anissa Kapsales is an associate editor.
Photo: Barry NM Dima
From Fine Woodworking #272