Join Fine Woodworking in Tampa this February
Fine Woodworking announces our first ever HANDS ON event, launching this Feb. 1-3, 2019, at the Florida School of Woodwork in Tampa, Florida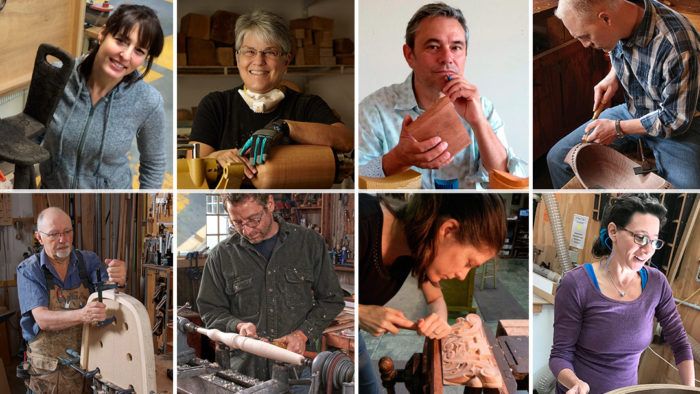 Fine Woodworking announces our first ever HANDS ON event, launching this Feb. 1-3, 2019, at the Florida School of Woodwork in Tampa, Florida. This exciting new event features a series of intensive hands-on workshops focused on building woodworking skills through personalized instruction from a diverse group of experts. HANDS ON is all about making and doing, with small classes that encourage one-on-one instruction.
Choose your own path to mastery from our experts:
Learn different ways to shape wood with Michael Fortune
Refine your furniture designs with innovative tips and tricks from Kelly Parker
Add turned elements to your furniture with Peter Galbert
Master traditional and new carving techniques with Mary May and Dixie Biggs
Build and learn to use a wooden handplane with Jennifer Anderson
Make your own custom bandsawn box with Michael Cullen
And finally, make a freeform greenwood bowl with Dave Fisher
You'll work hard and have some fun in between classes with social events, where you'll be able to taste regional flavors with local food trucks and locally brewed beer. For more information, and to register, visit finewoodworking.com/hands-on.
About the school: The Florida School of Woodwork offers year-round classes for all levels of woodworking, carving, and turning. It is located in a charming, revitalized section of Tampa in a newly renovated industrial building from the 1920s. The space is spacious and bright, with a creative vibe that bolsters community spirit and camaraderie.