How to: Precise Bandsawn Dovetails
Four simple jigs create beautiful joints quickly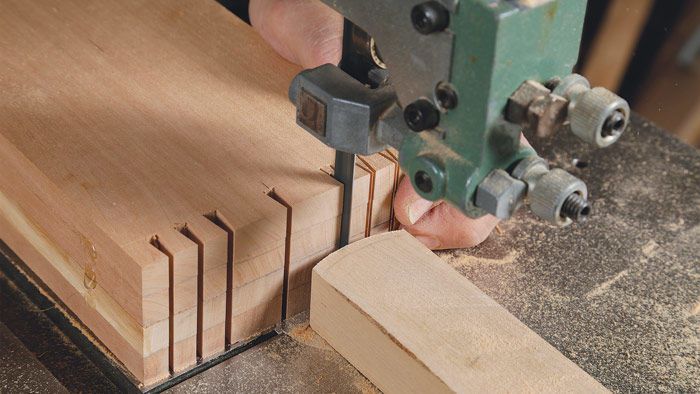 Synopsis: Cutting dovetails on the bandsaw is a fast and efficient method that yields perfect-fitting joints. Michael Fortune uses four small sleds for the job. These jigs allow him to control the angle of the tails and the cheeks of the pins. The angled jigs present the tail and pin boards to the blade and a zero-clearance kerf in each jig makes it easy to locate cuts accurately. Fortune cuts all the tail boards at once, so he only lays out the tails on the top board. The pin boards are cut separately.
There must be dozens of ways to cut dovetails, but my favorite is to cut both the tails and the pins with my bandsaw. It's easy to control the angle of both parts and, because the bandsaw blade is as thin as many backsaw blades, there are few limitations to the tail's slope angle, the size of…
Start your 14-day FREE trial to continue reading this story.