Tool Review: Grizzly's Bear Crawl Heavy-Duty Mobile Base
If you are motivated to mobilize, this new Grizzly base offers amazing value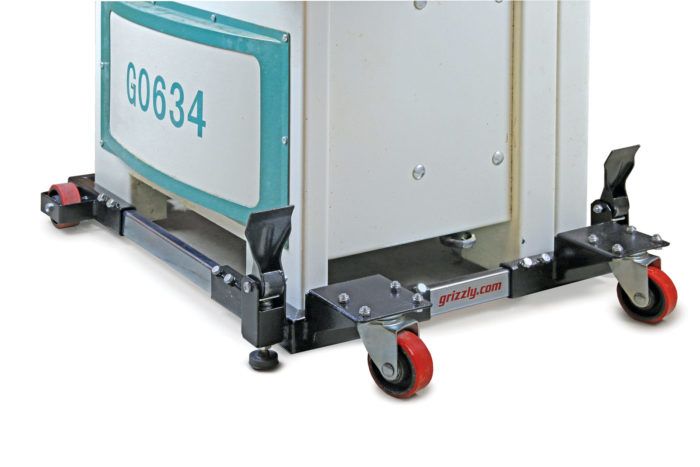 Grizzly's new Bear Crawl mobile base boasts features you normally find on bases costing two or three times as much: a tubular steel frame with a whopping 1,200 lb. of capacity. It can be adjusted from 19 in. square to 29-1⁄2 in. square, and if you are willing to trim its rails, it can be made smaller. So it should accommodate all of the machines in most shops. Inside each corner bracket is a landing pad that will support either a closed base or the legs of an open one.
With the base resting on its rubber-toed feet and non-swiveling casters, the machine was rock-solid in use. I also flipped the foot levers to take the machine for a spin. With its beefy frame, big ball-bearing casters, and urethane tires, the Bear Crawl handled its heavy cargo like a dream, gliding over my concrete floor and riding easily over chips and debris. I also appreciated the big foot levers, which are easy to operate even when you have to reach your foot into a corner to access them.
I haven't tried every mobile base on the market, but I can't imagine one working much better than this one. If you are motivated to mobilize, this new Grizzly base offers amazing value.
—Asa Christiana is the author of Build Stuff with Wood (The Taunton Press, 2017).
More on FineWoodworking.com: