MotC: Bob Berghorst's Vintage Line-Shaft Woodshop
Beautiful Belt-Driven Woodworking Machines, Rescued from the Rust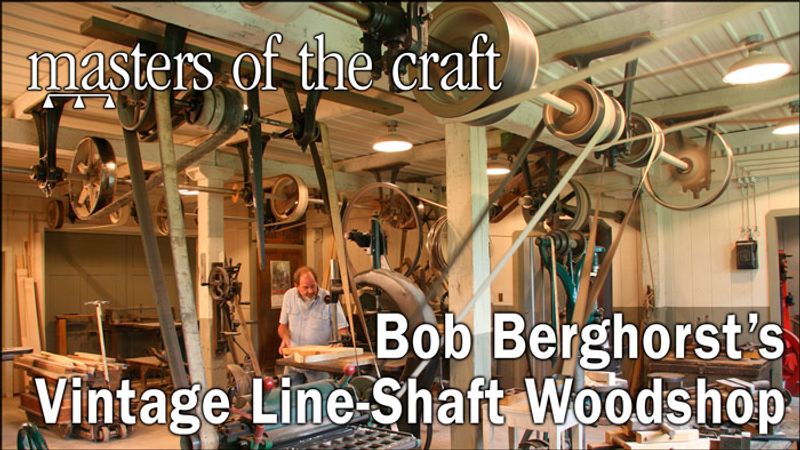 For some woodworkers, going pro spoils the fun of the craft. Not for Bob Berghorst, of Zeeland, Mich. After decades spent building furniture and prototypes for industry and running his own company producing custom plywood, Bob decided in 2002 that a good way to unwind in the evenings—and, eventually, in retirement—would be to create a woodworking shop as it might have appeared in 1900. He didn't have to go far to find what he needed to fill it.
In the late 19th century, nearby Grand Rapids was at the hub of the largest concentration of furniture factories in the country, all of them stocked with robust cast-iron machines driven by line shafts, belts, and pulleys. Frequenting old factories nearby, some of them long vacant, Berghorst salvaged line shafts and counter shafts, pulleys and belts, shop carts, hand-screw clamps, lights and windows, beams and posts. He even tracked down square-headed lag bolts and period paint colors.
In this audio slideshow, Berghorst gives a guided tour of the shop. He also invites anyone interested to visit the shop in person. You can email him here: [email protected].