STL 117: Catching up with Gary Rogowski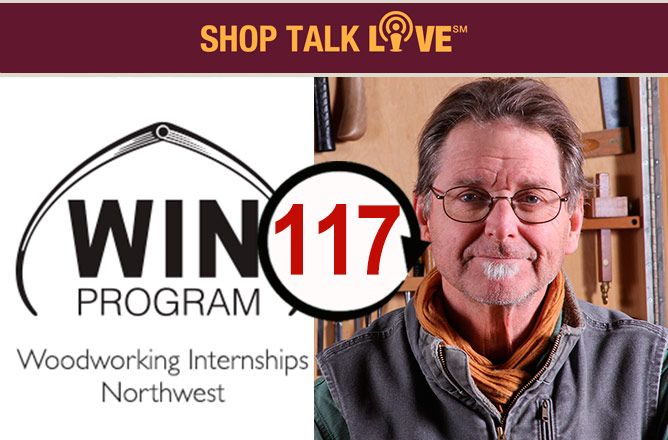 STL 117: Catching up with Gary Rogowski
We get the lowdown on Gary Rogowski's mentoring program for high-school woodworkers. Plus, what's up with the new magazine cover design? And our all-time favorite tools of all time… for this week.
---
Please be sure to visit www.winoregon.org to help Gary's program:
---
Steve Latta – Use Vintage Glass for Cabinet Doors 
Tim Rousseau – Fram and Panel Cabinet 
Fabian Fischer – Build a Simple Stool 
---
Checking a square
https://youtube.com/watch?v=YTwweKrjvTM%3Frel%3D0
---
Christian's oak stained hands
Tom McKenna

Editor

Mike Pekovich

Executive Art Director

Ben Strano

Web Producer

 Gary Rogowski

Northwest Woodworking Studio
---
Every two weeks, a team of Fine Woodworking staffers answer questions from readers on Shop Talk Live, Fine Woodworking's biweekly podcast. Send your woodworking questions to [email protected] for consideration in the regular broadcast! Our continued existence relies upon listener support. So if you enjoy the show, be sure to leave us a five-star rating and maybe even a nice comment on our iTunes page.And don't forget to send in your woodworking questions to [email protected].