Carving Gouge Selection for Bell Flower Inlay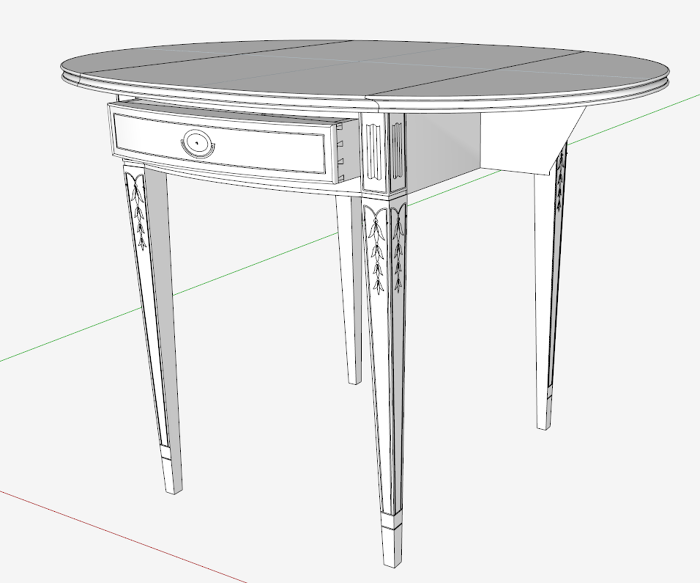 This next semester at school, I will be teaching the construction of a Baltimore Pembroke Table. It features beautiful holly inlay and stringing in the mahogany pieces. The table also includes challenging joinery such as the rule joints for the top leaves, and the wooden knuckles for the leaf support.
Students are asking which carving gouges will be needed in the creation of the Bell Flower decoration. So I assembled a SketchUp method for determining compatible carving tools.
In one Fine Woodworking article, Steve Latta showed a very beautiful Bell Flower inlay pattern. So I scanned that image and imported to SketchUp. I also imported diagrams of available carving gouges from the Pfeil website. These diagrams show the actual sweep and size of each tool. 
Since the tools are metric in measurement, I changed the Unit settings in SketchUp to decimal millimeters.
I then copied the small leaflets (traced over the bell flower picture) and found the best fit for the curves. Below shows that a number 7 sweep, 25 mm gouge is the best fit for the back side of the leaflet.
Obviously, you can spend a lot of money choosing perfect fits. But the students can adjust to obtain an acceptable array of tools.
Here is the video:
Tim
@KillenWOOD