From the Archives: MotC – Jere Osgood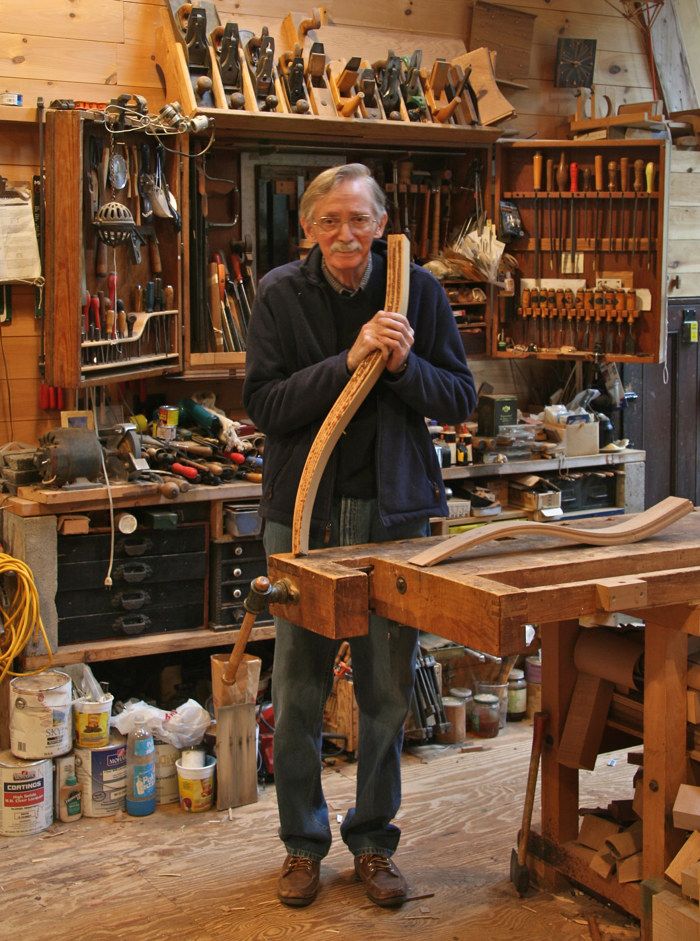 https://youtube.com/watch?v=OqwGg-TD3yY%3Frel%3D0
 **Note: For some reason the "allow full screen code" keeps getting stripped off the embed. If you'd like to watch larger click on the YouTube logo in the bottom right of the video. 
Last weekend I asked Fine Woodworking's Instagram followers what designer or maker they'd like me to feature on the feed this weekend. A fairly overwhelming response came back wanting to see work from Jere Osgood. Being new to Fine Woodworking I had yet to come across his work. Watching this Masters of the Craft video, I now see why he was requested.
Not only are Mr. Osgood's designs sublime, but he also could be considered one of the forefathers of modern studio furniture. Designers like Michael Hurwitz and Garrett Hack are often considered today's icons, but their lineage can be traced directly back to Osgood.
As always, Jon Binzen's orginal post for this slides how says it more elegantly than I ever could. In 2012, he wrote:
"Jere Osgood is one of the best craftsmen alive today. And also one of the humblest. He's been a pathbreaker as a furniture designer, but also as a technical innovator. On top of all that, as a teacher he helped nurture a generation of superb furniture makers."
Osgood's articles were integral to Fine Woodworking's early success. Jon described "Tapered Laminations" from issue #14 as revolutionary. I'll be making that amazing article available free for a couple of weeks so a whole new generation can have access to the incredible technique that Osgood brought to the world.
---
Select Jere Osgood Articles:
Tapered Lamination – Slender curves have necessary bulk for joinery – Free till 5/20/16
Masters of the Craft: Jere Osgood – Modesty and Mastery
The Best Woodworker You've Never Heard Of – A profile of Jere Osgood 
Bending A Tray 
Bending Compound Curves