Mitered Dovetails
A bit of chisel work adds sophistication to an old-time joint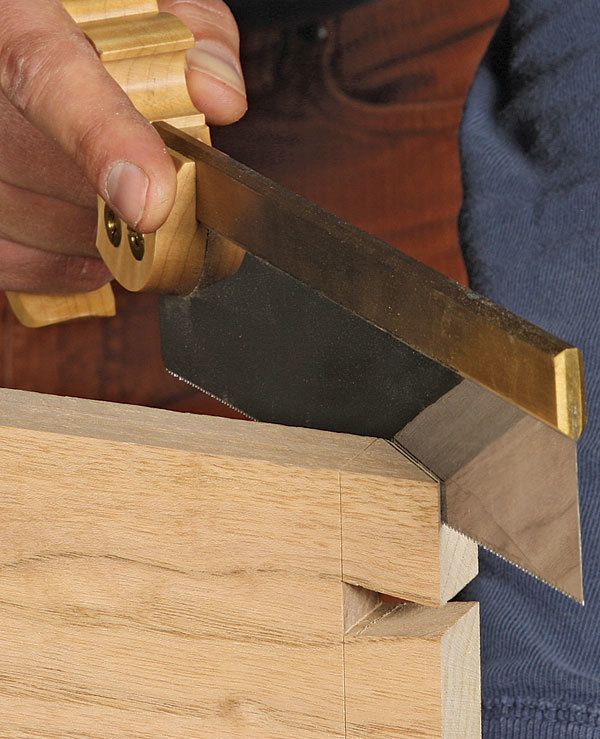 Synopsis: A dovetailed box is a fine example of craftsmanship in its own right. Add a miter to the top edge and it's even more slick. Add a second miter to hide the through-grooves the the bottom panel and you've got something even better. Here, John Tetreault shows you how to use miters to kick up the refinement of your pieces just a notch. It isn't difficult, and it pays off handsomely in the finished look of the piece.
My town's agricultural fair has a farm museum that includes a woodworking shop. When I was asked to demonstrate hand-tool techniques at the fair, I decided to make this kindling box as I did so. It's a traditional piece that's also useful in the modern home. Simple and sturdy, the box has through-dovetails at the corners; however, to give it a more refined look, I mitered the joint…
Start your 14-day FREE trial to continue reading this story.