Energized Door Panels
Pierced and carved, these panels add punch to any piece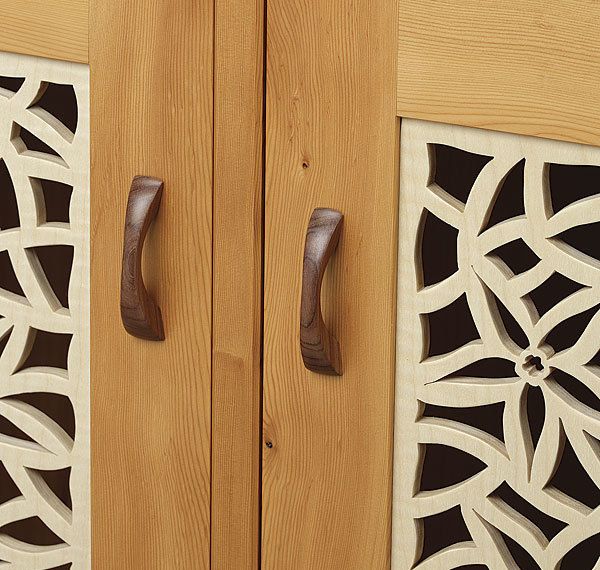 Synopsis: Tim Coleman has long admired openwork, such as the pierce-carved screens and panels used in Asian and Middle Eastern architecture. When he began using it in his own designs, he started small, incorporating it in the lids of small boxes. Then he brought it into his furniture on a larger scale. To create strong panels, he makes his own plywood. To create strong designs, he sketches and sketches, erases and erases, and resketches until he gets something he likes.
I have always loved the piercecarved screens and panels in Asian and Middle Eastern architecture and interior design. I'm fascinated with their interplay of positive and negative elements and how the panels have substance yet allow light and air to pass right through. I first explored openwork myself on the lids of some small boxes. Then I got a commission for a low cabinet and decided to see what I…
Start your 14-day FREE trial to continue reading this story.