Curved doors, simplified
Veneer over solid staves is the key to success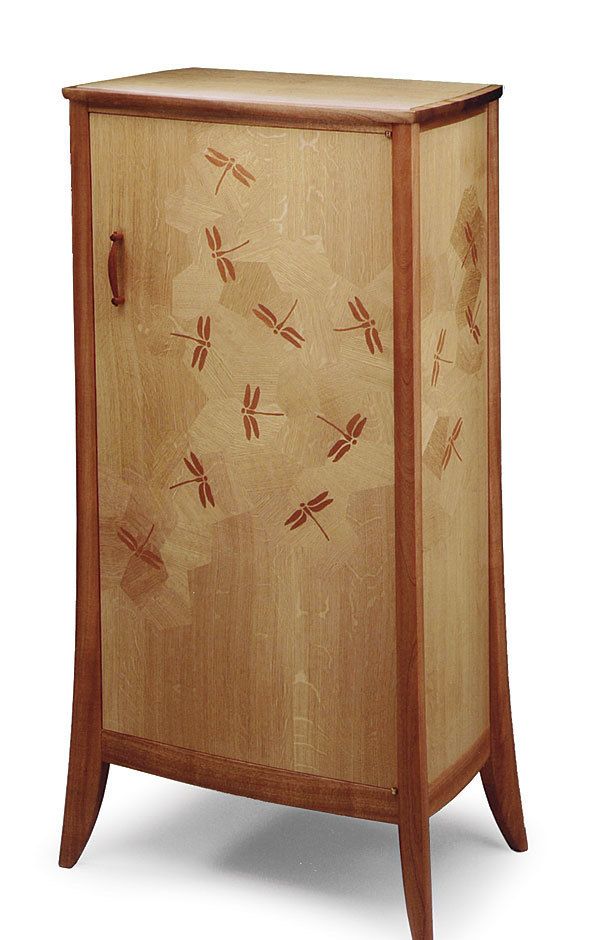 Synopsis: Tim Coleman makes curved doors using a shopmade solid-wood core sandwiched between veneers. The first layer of veneer on both sides is oriented perpendicular to the core's grain, which effectively restricts movement of the staves and creates a stable panel. The assembly is edged with solid wood. The process is relatively simple and can be adapted to any number of projects.
Much of my work consists of veneered surfaces. As a substrate for flat panels, I use high-quality veneer-core plywood, but when I am working with curved or tapered surfaces, thick sheet goods don't fit the bill.
In the past I have bent multiple layers of thin flexible plywood or resawn veneer over a form to create a substrate. But I often had a difficult time keeping the finished panels from distorting. With close-fitting cabinet doors, even a slight twist is quite noticeable. I am always open…
Start your 14-day FREE trial to continue reading this story.