The Power of the Pull Stroke
One craftsman's passion for Japanese handsaws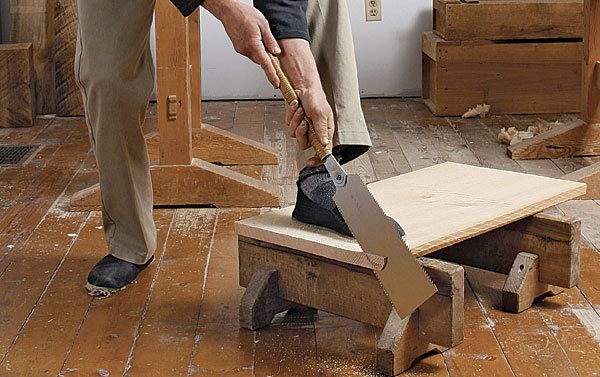 Synopsis: Andrew Hunter taught himself to use Japanese pullsaws. Admittedly not a purist when it comes to using Japanese tools, his techniques are a mixture of Japanese and Western ways of working. Here, he shares some of his techniques for ripping, crosscutting, posture and workholding, and buying Japanese saws. He also offers guidance on which saws to buy first, including three versatile saws that should take care of most of your sawing tasks.
I must admit I'm reluctant to present myself as an authority on Japanese saws. I've never been to Japan, and I've never trained with a Japanese woodworker. If I have an excuse for writing about Japanese saws it could be simply that I love using them. Or that my perspective might be helpful: I'm an American who taught myself to use Japanese tools by watching and listening to and learning from the tools themselves.
Start your 14-day FREE trial to continue reading this story.