Video Workshop: Pedestal Dining Table
Smart anatomy builds strength into a user-friendly design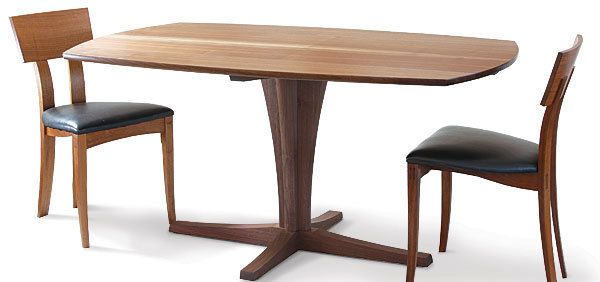 Synopsis: One of the great things about a pedestal dining table is that it lacks the four legs that routinely get in the way when trying to arrange chairs for diners. That benefit also comes with a warning—the central column has to be rock solid to resist tipping and twisting. This table, designed by Timothy Rousseau, is strong and solid, but also elegant looking. The base has three segments: the feet, the column, and the arms under the top. Gently curved sides add to the elegance of the top. Although the anatomy looks complex, all of the joints are easily executed with basic woodworking tools.
I have long admired Alan Peters's graceful pedestal dining table, and the work of Sidney and Edward Barnsley that inspired it. So when I was asked to make a dining table for an exhibition sponsored by Maine Home and Design magazine, I jumped at…
Start your 14-day FREE trial to continue reading this story.