52 boxes, 52 weeks: Boxes 9, 10, and 11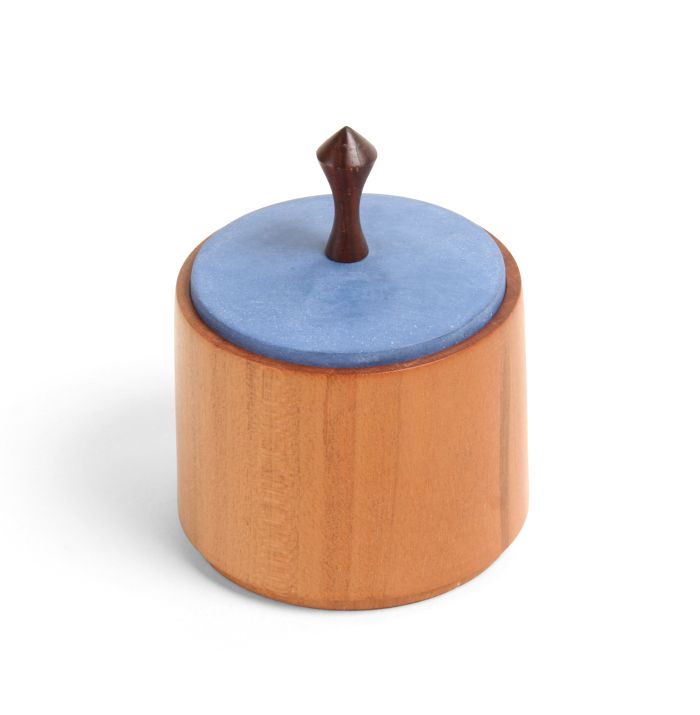 It's been a few weeks since I last wrote about a box, but that doesn't mean I haven't been making them. Here are the three most recent boxes, which brings my total to 11. I'll keep things brief here, but you can read more about the boxes at my website. (Links below to specific blog posts about them.)
Box 9
This is the first bandsawn box I've ever made. I generally don't like them. (Read why.) I like this one, and making it gave me some good ideas about how to improve the process of making a box with the bandsaw, at least how to improve how I would make a box with a bandsaw. This one is walnut, and I painted the end grain with marigold yellow milk paint. I did this in part becuse I like the strong visual statement, but also to cover the glue lines created when I cut the box. I spent much more time finishing the box than I did making it. I think I cut it apart and glued it back together in about 30 minutes (CA glue is amazing.).
Box 10
I really like this little box, especially the pull. It's my first step away from using simple, rectangular lifts on my boxes. I'm going to use this technique again very soon. The pull's feet gave me a perfect little place for some milk paint, which goes very well with the cocobolo lid. Read about how I made the pull. The body and pull are cherry.
Box 11
The general design of this box isn't new, but the proportions are. I actually meant to replicate a round box I made previously, but was mislead by some information about the original box I shared on Twitter some time ago. (Read the story.) I made it for a customer, and it's going to be used to hold an engagement ring. Let's hope that they answer is yes.