Channeling Duncan Phyfe's Extraordinary Skill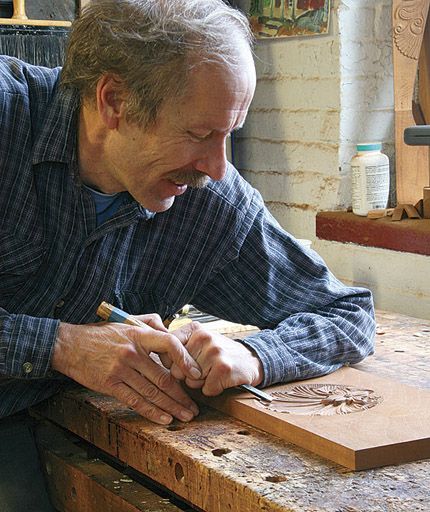 Back in December of 2011, the New York Metropolitan Museum of Art launched a five-month exhibit titled "Duncan Phyfe: Master Cabinetmaker in New York." This chronologically-organized retrospective featured examples of some of Phyfe's work, and presented the master maker's life through drawings, documents, and personal possessions.
Although we blogged about the exhibit back in 2012, at the time I hadn't realized that the Met had simultaneously launched a pair of videos featuring furniture maker Allan Breed carrying out two reproduction exercises meant to demonstrate the skill possessed by makers like Phyfe. In these two video clips, viewers can watch Breed execute a Duncan Phyfe bed post, as well as a low-relief carving also attributed to the old master. Watch and enjoy.
Water Leaf Carving — Duncan Phyfe's Bed Post
Low Relief Carving