52 boxes, 52 weeks: Boxes 7 and 8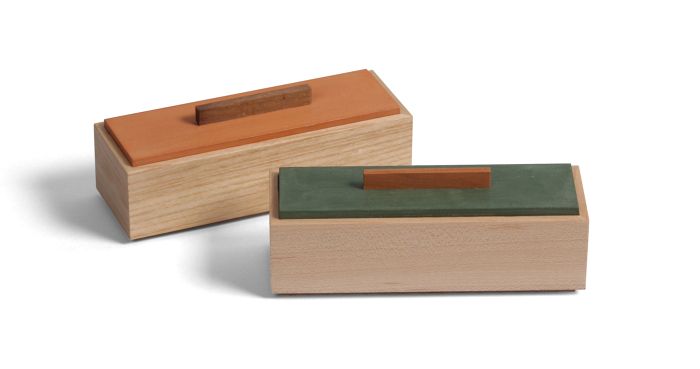 These little boxes might look familiar, and they should. It's the same design as the first two I made, but I used different woods and milk paints. When I set out on this journey to make 52 boxes, I knew that I would return to some designs in order to explore its potential. I really like this little box, so don't be surprised if I come back to it again. i alreadly have some ideas about ways to tweak it.
Here's the rundown on these two. One is made from riftsawn ash, pumpkin milk paint, and some wood I can't identify for the lift. The other is quartersawn maple, Lexington green milkpaint, and apple for the lift. 
If you'd like to learn more about them, check out my blog.