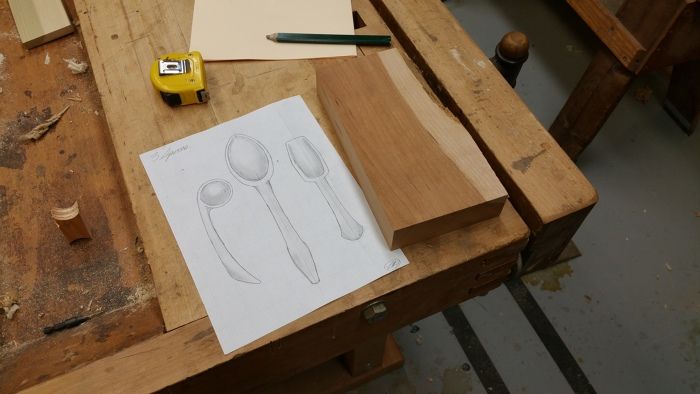 The work of Josh Nava, specifically his 365spoons endeavor from the last year, and others that I follow on social media has inspired me to take some time and get my carve on. Now, spoon carving is not something I've done but I have spent an inordinate amount of time hacking away at sticks and logs since I was little. My hope was that with a little practice and some trial and error, this could be a new way to utilize all those scraps laying around the Fine Woodworking shop.
I'll let my pictures take care of the walk-through, but I will say this: my hands hurt. I work with my hands a lot, whether it's in the wood shop or turning a wrench, but carving really beat me up. My tools were sharp, but the dry cherry I was working with required a bit of force to work and I'm thinking my next spoon will be green cut to ease up on this as well as giving me a better finished surface.
Other than the hand trauma, I had a killer time carving this. Beign able to free-shape something from wood is awesome compared to the precision of dovetails and mortise and tenon joints. If any readers have any tips or tricks for carving, feel free to reply. I'd love to hear them!