52 boxes, 52 weeks: Box 3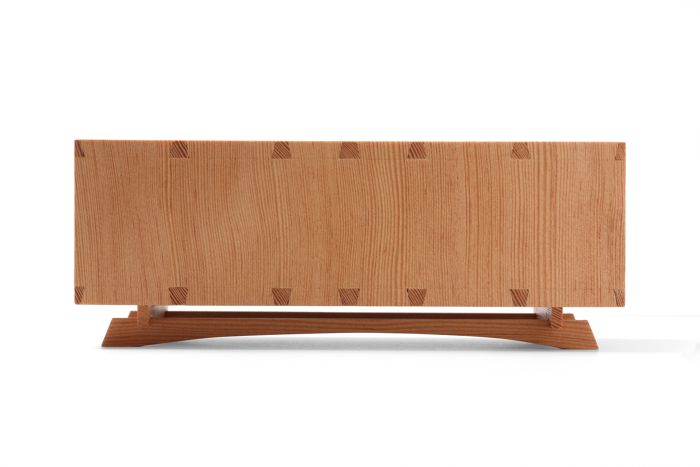 The idea for this box, if I recall correctly, came from the desire to get as much drawer space as possible in a small box. The solution: Make a drawer with two fronts, and have it open from both ends of the box. In the end, the box is a bit funky. And I like that, even if there are a few things about it that I'll change when I eventually give this design another go.
The box is made from a wonderful, 10 in. wide piece of vertical grain Douglas fir. Given how tight the grain is, I'm guessing it's old growth. I found the piece in a small lumberyard near my house. Vertical grain Douglas fir is one of my favorite woods. It has a very modern feel to it, and that helps this box, which is distinctly modern. I really like the feet, too.
Read more about the box (particularly what I don't like about). Also, I'm happy to answer questions about it.
This is box 3. Douglas fir, snow white milk paint.