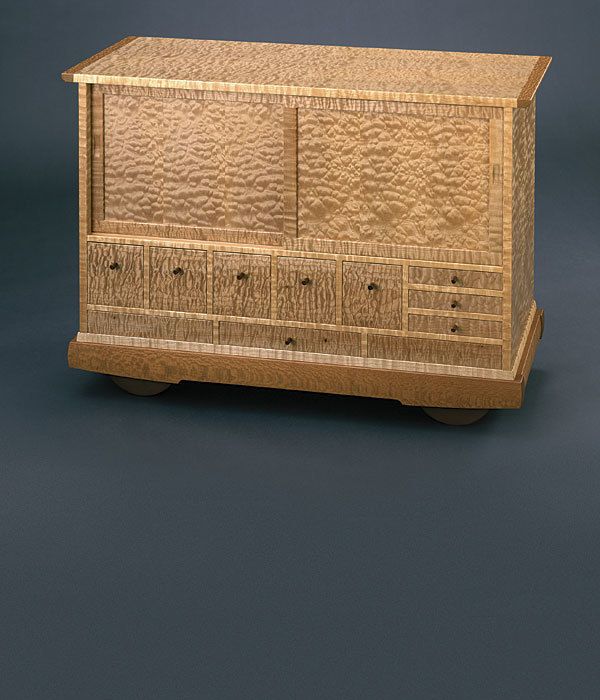 Synopsis: This rolling tansu chest by Aaron Levine is based on a traditional Japanese furniture form, but when he designed it he was serving an apprenticeship and was at the very beginning of his career. Still, the young furniture maker decided to express his own style. Instead of the understated style of his mentor, he used highly figured wood and a sprayed lacquer finish that really brings out the depth and color of the piece. It was a lesson Levine has followed in the years since: Follow your own instincts.
Photo: courtesy Aaron Levine
Web Extra: Aaron Levine: Exciting the Surface

For the full article, download the PDF below:
Start your 14-day FREE trial to continue reading this story.