Aaron Levine: Exciting the Surface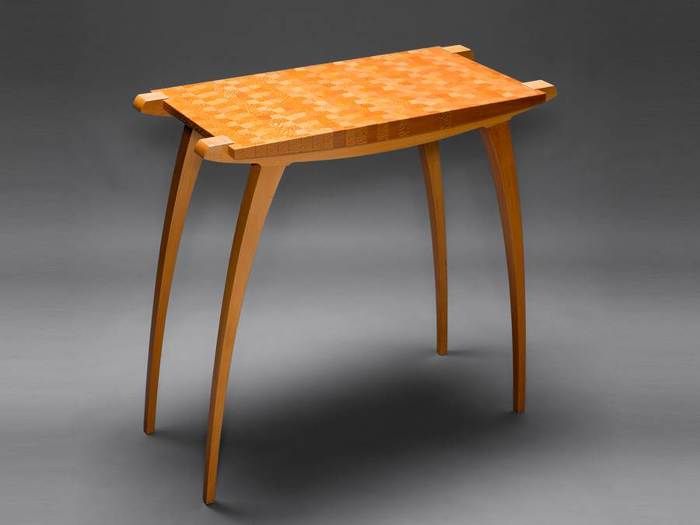 Aaron Levine is a woodworker. He is also an artist. And something of a philosopher…scientist…mathematician. All these pursuits are braided together in his impeccably made furniture, which frequently features marquetry in repetitive geometric patterns called tesselations.
The son of a bronze sculptor, Levine grew up doing bronze pours and listening to the lively conversation among the many artists who visited the family house. After earning a BFA in ceramics, Levine apprenticed to Seattle woodworker Ross Day, and launched a career as a furniture maker.
Levine's furniture embraces traditional craftsmanship alongside cutting edge computer-based techniques. He makes much of it himself, but also collaborates with a range of artisans in specialized fields who bring their own expertise to his pieces. In this audio slideshow Levine discusses his path in the field and the sources of his inspiration.
/audioslideshow/aaron-levine-slideshow/_files/iframe.html?noscale=620×533
More Masters of the Craft Slideshows

• Parquetry Patternmaker: Jason Andrew Hernandez
• Dean Pulver: Sculpted Furniture
• Curtis Buchanan: Windsor Master
• John Lee: Extra Texture with a Twist
• Greg Brown Carves Out a Career
• Greg Klassen: Deep in the Grain
• Extraordinary Arts and Crafts Furniture
• Danny Kamerath Makes a Splash
• Hand Tools Reinvented
• Furniture Master Michael Fortune
• More Masters of the Craft Slideshows