General International - General International 90-170B 14-in. Bandsaw
Resaw capacity: 12 in.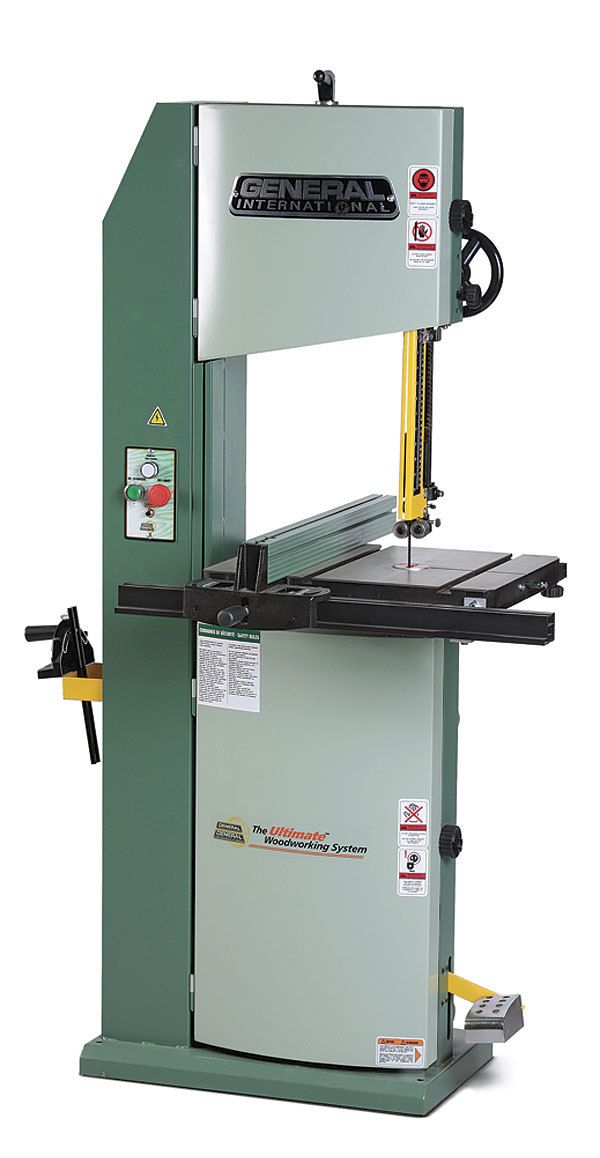 Solid Support for Resawing
Street price: $1595
Motor (HP): 1-1/2
Resaw capacity: 12 in.
Ease of blade changes: Poor
Ease of guide adjustments: Good
Guide-post alignment: Fair
Guide-post rigidity: Very good
Dust collection: Very good
Fence: Very good
Resaw cuts: Good
Curve cuts: Good
Stout upper guide post provides solid support for resawing. Foot brake stops blade quickly.