The Beading on the HIghboy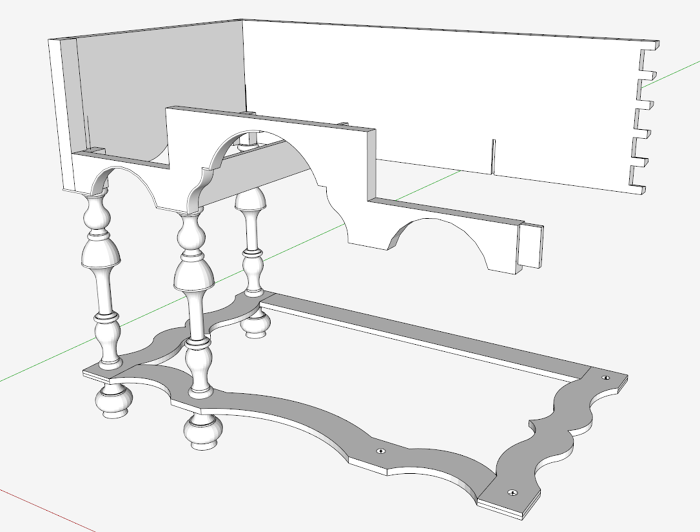 This is the lower section of a William & Mary Highboy. There are many details to work out on a complex piece like this one. For example, there is a thin beading that is applied to the scroll work on the Front and Side. It's one thing to do this in SketchUp, quite another to implement in the shop.
I suppose there are many ways of creating this beading in SketchUp, and I'll show you the method I ended up doing. Below there is a video of this process.
I copied three components – the Front, Post, and Side and moved them over to right. Then exploded the Front component so that I could use it's scroll shape to make the path for a Follow Me. I also scaled these three pieces by a factor of 10, so that I would not have the chance of small facets creating nuisance gaps and holes in the extruded shape. 
I also cut the front piece in half. This provides a convenient perpendicular face for the extrusion. It also simplifies the modeling due to the symmetry of the Front component.
As shown below, I then created the face and cross-sectional shape of the beading.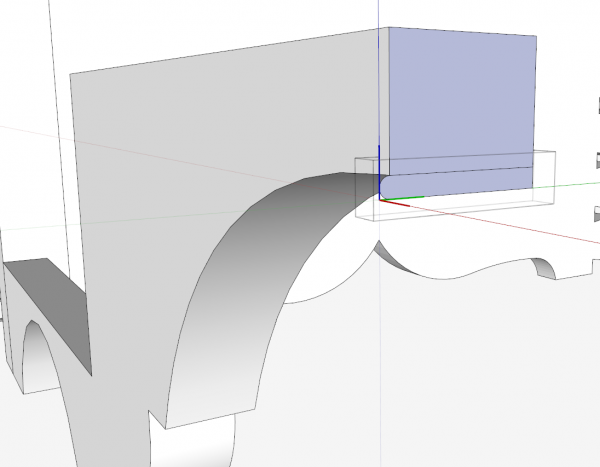 I selected the path, but first had to add lines across the front of the Post and around the lower corner of the Side components. Therefore, the beading would continue around the corner of the highboy.
Here is the final beading after re scaling by 0.1. The color ended up in reverse, so this is easily changed by triple clicking the Beading, right clicking, and picking Reverse Colors from the menu.
This shows the beading as it rounds the corner of the High Boy.
Tim