Christian Becksvoort: How to Turn Pulls Without a Lathe
Create custom door and drawer knobs using your drill press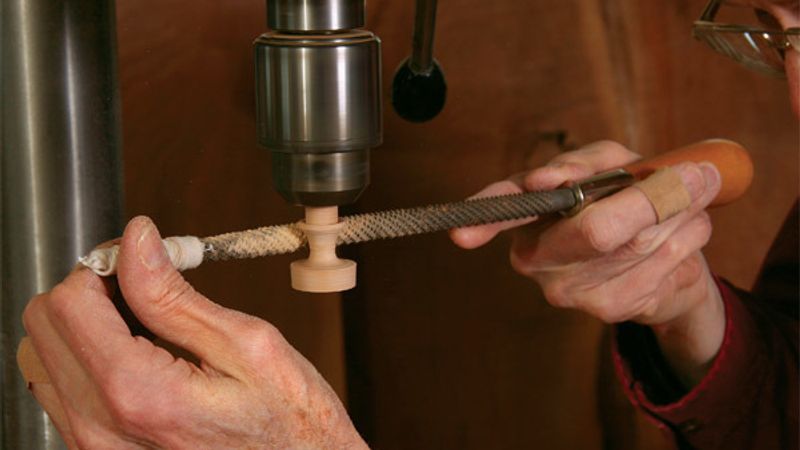 Jon Binzen and Gary Junken
When veteran furniture maker Christian Becksvoort first began his journey in woodworking, he had only a tablesaw, bandsaw, jointer, and drill press—no lathe. Necessity being the mother of invention, Becksvoort got crafty when it came time to outfit a seven-drawer chest with knobs. He soon discovered how to make good-looking knobs using a drill press, a tenon cutter, and a few rasps and files. The process is surprisingly simple.
In this short video, Becksvoort demonstrates, step-by-step, how to make Shaker-style pulls without a lathe.
Making your own door and drawer pulls for furniture projects frees you from the often clunky designs offered by retailers. For even more information on how to incorporate pulls in your furniture designs, be sure to catch our article, Get a Handle on Your Pulls.