A Woodturner's Guide to Chucks and Jaws
Acclaimed turner Richard Raffan offers tips on what he looks for in chuck jaws for the lathe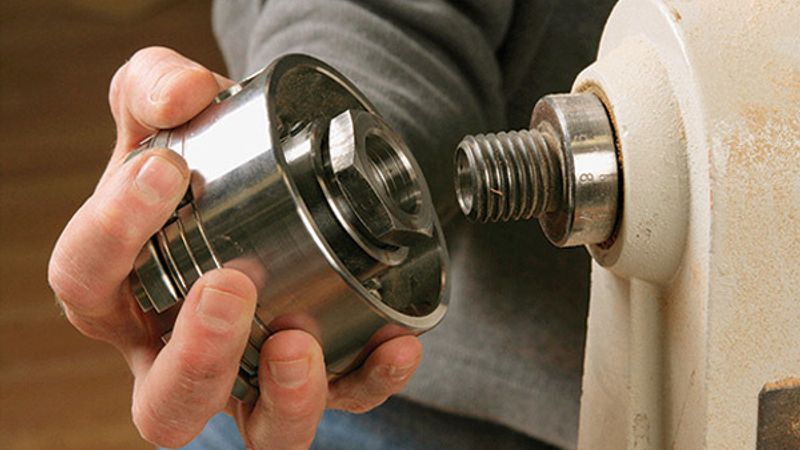 Ed Pirnik and Cari Delahanty
The array of woodworking lathe chucks and jaws available on the market today is so vast, it's liable to induce migraines in even the most patient of craftsmen when it comes time to make a purchase. That's why we enlisted acclaimed turner Richard Raffan to help demystify what's available today in terms of chuck jaws for woodturning.
Size the outer diameter of your bowl's foot to match the original turned diameter of your chuck jaws for a fit that won't mar your work.
The introduction of the four-jaw chuck back in the 1980's was a real game-changer. One self-centering chuck could be outfitted with a wide variety of different jaws, each designed for a different purpose or for securing objects of different diameters.
In this video, Raffan outlines what he looks for in a quality chuck jaw, and offers tips on how to mount your work on the lathe safely, and without marring your precious projects—and that's the key. If a turner matches the diameter of a bowl's foot (as an example) with the diameter of a chuck jaw set when the jaws are closed down to their original turned size—they need not worry about marring the wood, provided they're using the right type of jaw. He also provides tips for supporting bowl blanks at the shoulder, and gives advice for avoiding splitting and catches when using chucks.
Get more about turning from FineWoodworking.com