Become a Shooting Board Master
Master the shooting board and take your woodworking skills to the next level.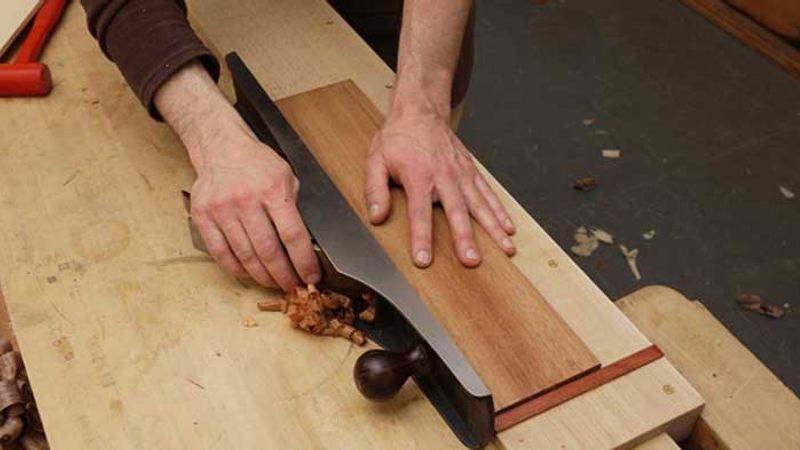 Ed Pirnik and Gary Junken
Fine Woodworking has covered a wide variety of shooting boards over the years, and while all of them work beautifully, wouldn't it be wonderful to distill all those great designs into one perfect board?
Furniture maker and teacher Timothy Rousseau has done just that. By combining the best elements of a variety of shooting board designs, he's come up with a benchtop gem that's perfect for squaring up furniture parts quickly and easily.
Shooting Board Basics
In its simplest form, a shooting board is nothing more than a base with a fence that registers against your workbench's front apron, or inside your face vise. An additional fence on the top side of the base allows you to hold workpieces perfectly square against it. This lets you to pass a handplane (on it's side) along the entire edge of the board. These little shopmade bench jigs are perfect for truing up end grain, as well as a whole host of other operations.
In this short video, Rousseau takes you through the shooting board style he uses most, with tips on how to use it to its maximum potential.