AWFS 2013 Tool and Machinery Roundup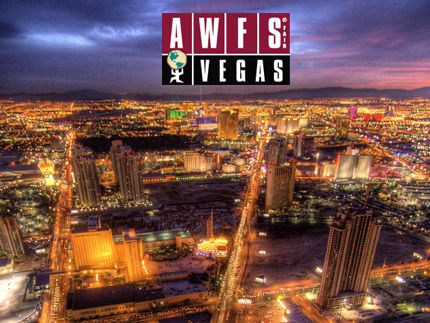 Every two years, the Association of woodworking and Furnishings Suppliers (AWFS) hosts a massive fair amid the glittering skyline of Las Vegas, Nevada. And every year, just like clockwork, Fine Woodworking dispatches a crack team of tool sleuths to cover the ever-changing world of tool and machinery news
As we write this dispatch on Monday afternoon, Asa Christiana and Ed Pirnik are busy packing their bags for some super-early morning flights out of the east coast. Our goal? Hit the ground running as soon as we set foot upon the desert landscape, take in all the new tools, and get the word out to our readers.
Bookmark this page and be sure to check back for regular updates throughout the week, beginning Wednesday. We'll add additional story links as soon as they become available.
Your Complete Guide to AWFS Tool & Hardware News – Beginning Wednesday, July 24
Apollo Announces Budget-Friendly HVLP
Apollo promises big-budget results for a lot fewer sawbucks with its new ECO-Series line of HVLP spray rigs. Durable, and powerful, this new line might be the perfect introduction to HVLP for hobbyiest and semi-pro woodworkers alike.
---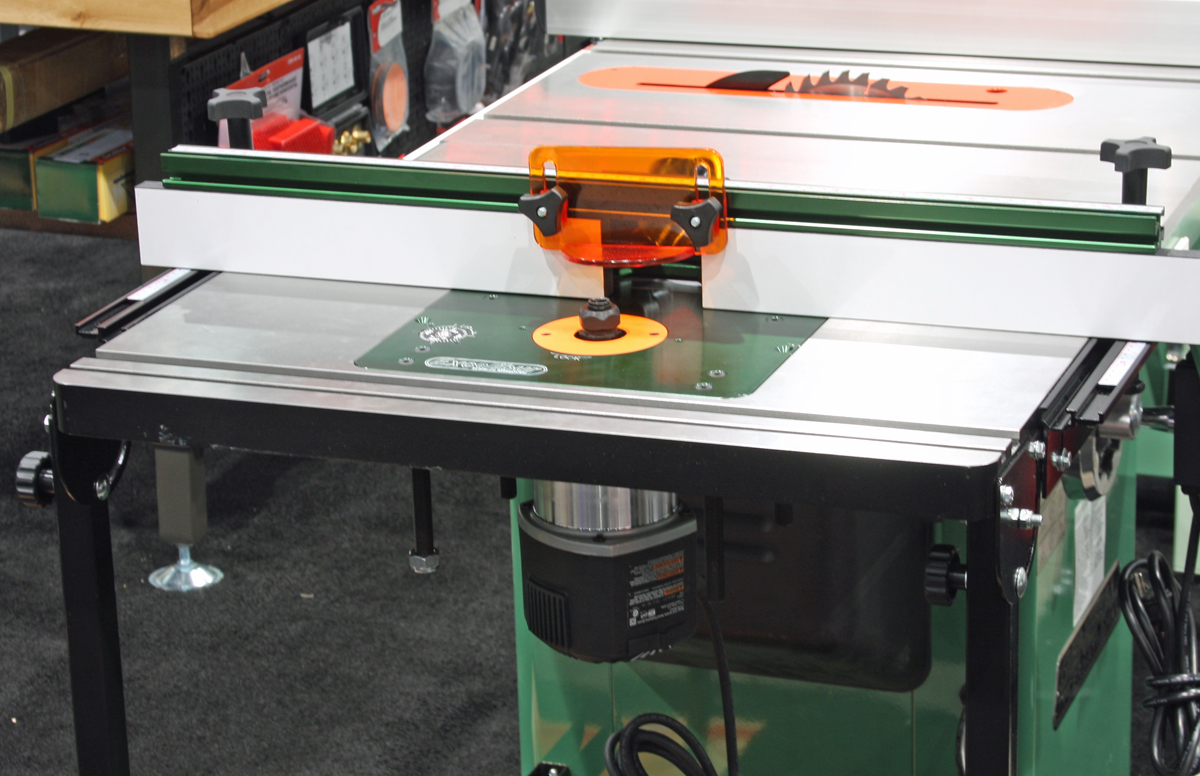 No-Compromise Space-saving Router Table
Excalibur's space-saving cast iron router table bolts onto your tablesaw, offering big-time accuracy without taking another inch of floor space. Best of all, this table will fita wide variety of saws from various manufacturers.
---
Rockler Beefs Up its Glue-Up Line
Right on the heels of their success with silicone glue brushes, Rockler releases an entire kit of handy glue bottle applicator tips. From rollers and brushes, to center-line and biscuit slot applicators, Rockler's got you covered.
---
Rikon Rolls Out Two Market-Leading Machines
Rikon is about to roll out a big-capacity bandsaw and a segmented-cutterhead jointer-planer at market-leading prices.
---
Bench Dog Shelf-Pin Jig is an Unbeatable Value
If you only occasionally need a shelf-pin drilling jig, but are serious about your furniture, you can not beat Bench Dog's $20 system.
---
Nova's Quick Change Lathe Chuck is a Game Changer
Nova introduces the era of warp speed jaw changes that are faster and easier than ever before. Get the scoop straight from the AWFS show floor.
---
Safer Spur Center for Turners
Turning veteran and Fine Woodworking contributor Jon Siegel's reinvention of the spur center-dubbed the "Badger"-is aimed at keeping turners safe by preventing accidental collisions and entanglements with the center's sharp spurs.
---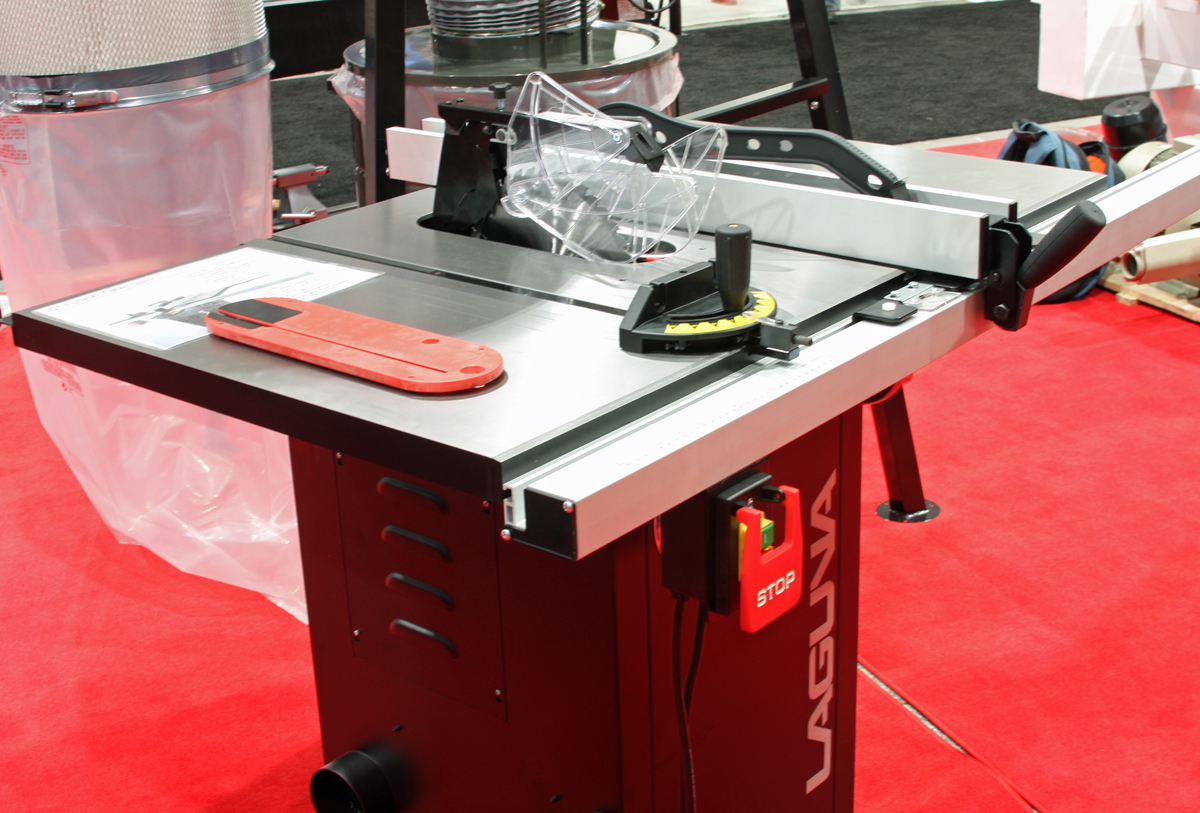 New Tablesaw and Bandsaw Values from Laguna
Most serious hobbyists are looking for a combination of value and performance, enough machine to do uncompromising work, without any overkill. A new Laguna machine, and one upgraded model, hit that spot squarely.
---
Rockler to Release New Computer-Controlled Router Table Fence
First it was CNC, then it was SawStop technology, now Rockler hopesto take computer-controlled technology to the next level with a "smart" router table fence system dubbed "Ready to Rout."
---
New Veritas Plane for Shooters
If you are a big fan of shooting boards, used to precisely fit parts, you'll like Veritas' big shooting plane, engineered for the job.
---
A Super-Glue for Furniture Makers?
A group of chemists have developed a new cyano-acrylate glue that sets up slower, for woodworking, but promises to change the craft.
---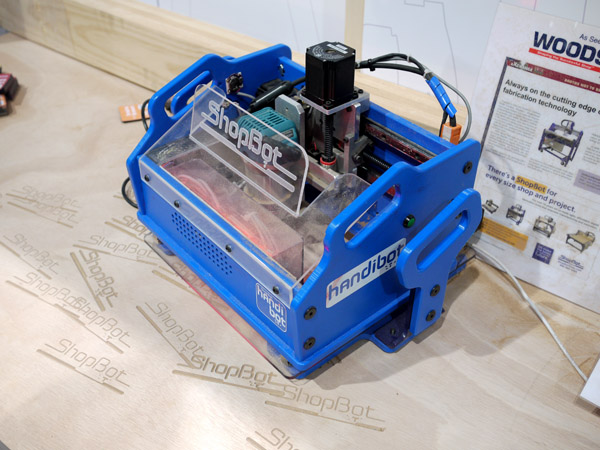 A Mobile CNC You Bring to Your Workpiece
The Handibot flips traditional CNC technology on its head–allowing the woodworker to take the tool to the workpiece. Could this be the "democratization" of the power tool industry?
---
Wide Drum Sander Will Tame Big Slabs and More
SuperMax's new 25-50 open-sided drum sander is the widest on the market, with enough muscle to support a 49-in.-wide slab up to 4 in. thick, and enough finesse to sand 1/32-in.-thick veneers.
---
Steel City Benchtop Tools Cost Less and Save Space
Steel City rolled out a "Blue Line" of cost-saving benchtop tools, planning to add more models soon. Tools like these make woodworking accessible to almost anyone, regardless of cash or space.
---
Beginning Wednesday, July 24, be sure to check back in at our Tool Addicts blog for late breaking tool and machinery news from AWFS 2013.
Every other year, the Las Vegas Convention Center plays host to the AWFS fair.