Frame-and-Panel Doors that Stay Flat
How to ensure that your frame-and-panel doors come out flat—and stay that way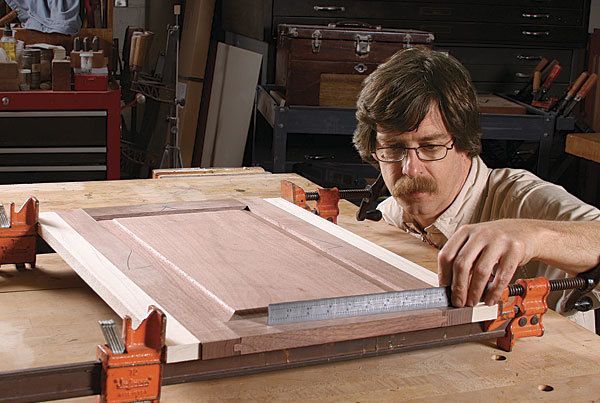 Synopsis: It may sound obvious, but if you want your cabinet doors to swing freely and stay true, they have to be flat. And if you follow the proper techniques, they will be. For a basic frame-and-panel door, the process starts with choosing straight stock and milling it carefully. Then, you have to use the right orientation when cutting both mortises and tenons, to ensure that the doors will be flush. A bit of fine-tuning and the proper glue-up technique, and you are on your way to flat doors, every time.
For doors to hang easily and swing true, they need to be flat. It sounds obvious, but making doors that stay flat is easier said than done. No matter how much I emphasize proper techniques with my students, there are always doors that end up with a twist. In almost every case, the problem could have been avoided.
Flatness…
Start your 14-day FREE trial to continue reading this story.