Legendary teacher Will Neptune wins Cartouche Award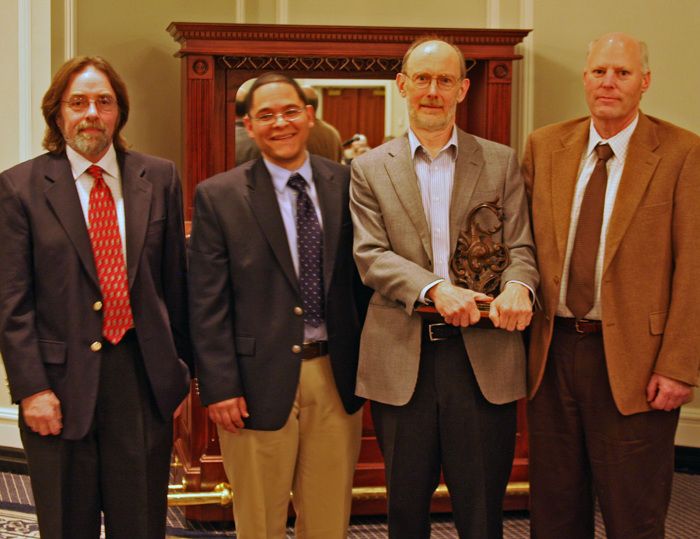 Beloved North Bennet Street School teacher and frequent FWW contributor Will Neptune is the latest recipient of the Cartouche Award, given for advancing the craft of traditional woodworking. Neptune is a more-than-worthy winner, known as much for his influnece on his students as for his own masterful furniture.
The Cartouche Award is presented each year by the Society of American Period Furniture Makers, at their annual banquet at Colonial Williamsburg's conference, Working Wood in the 18th Century. The intention is to recognize a lifetime contribution, and it is the most prestigious award of its kind.
Everyone was moved when Will's current shop partner, Freddy Roman, read a tearful tribute to his mentor, citing Will's brilliance, generosity, and compassion. Roman also read a letter from Steve Brown, lead instructor at North Bennet Street School, where Will launched the careers of dozens ofmasterful makers. Brown told stories I have heard again and again from former NBSS students, such as how Will stayed late every night, as long as students still had questions, and how he solved problems that seemed insurmountable. 
Neptune's genius is well represented in the pages of FWW, where his articles on essential furniture anatomy are still unmatched.