See it in Motion: Benchcrafted Vise is a Breeze to Use
Jeff Miller
Use the See it in Motion QR codes in Fine Woodworking magazine to access a variety of short video clips that will help you better understand the jigs, tips, and techniques our authors use in every issue. Just download a QR Reader app on your smart phone and use it to scan the See it in Motion code icons found in the magazine.
State-of-the-Art Vises Take a Roubo Bench to Another Level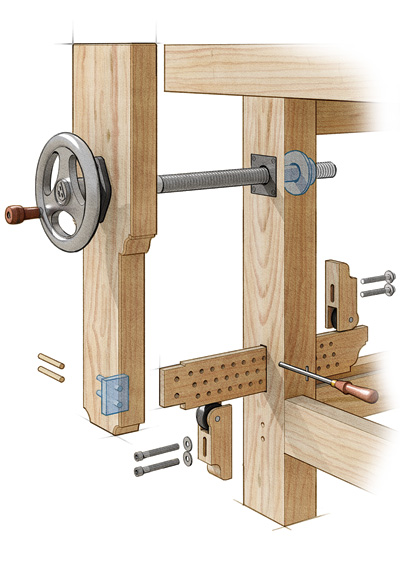 In Fine Woodworking #230, our annual Tools & Shops issue, FWW author Jeff Miller takes readers through the construction of his modified Roubo-style workbench. Miller included a modern take on the traditional leg vise. Manufactured by BenchCrafted, the vise is based on a traditional design, but updated with wheel-style handles and acme threads, and built to exceptional standards of quality. Miller boasts that he can lock down a workpiece by spinning the wheel with only two fingers, and backs up the claim with the video seen above. You can learn how to build and use the modified Roubo bench in his article, Modified Roubo is the Ultimate Workbench.