Whiteside Rolls Out the Cadillac of Flush-Trimming Bits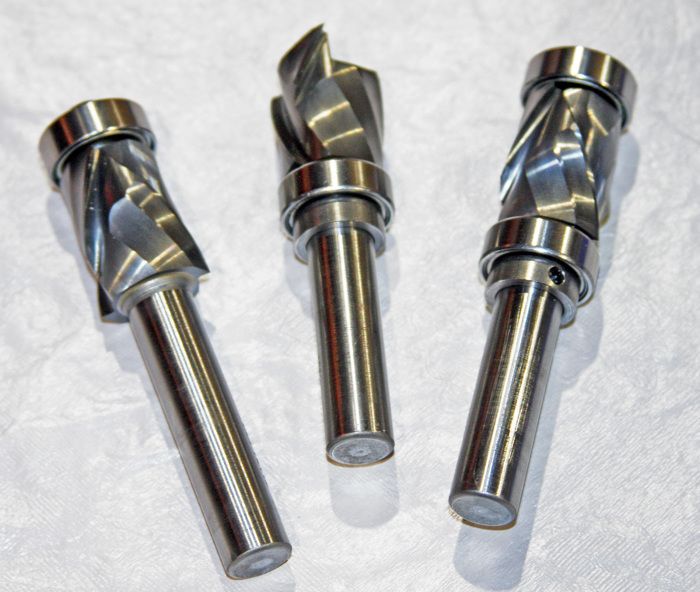 Whiteside Manufacturing has introduced a new line of trim bits that eliminate tearout and the headaches associated with it.
Called the Ultimate Trim Bits, these solid carbide bits feature high shear cutting angles with compression action, a technology borrowed from CNC. What makes these bits unique is that you no longer have to worry about changing cutting direction or flipping workpieces to avoid tearout as you rout. The company claims they will virtually eliminate any additional edge preparation and will save woodworkers a lot of time.
These are big bits, too, with 7/8 in. cutting diameters. But you'll pay a premium for the technology and clean cuts. The bits are offered in three configurations: A flush-trim bit with bearing on the end and a combination bit with a bearing on the shank and end run $150; a pattern bit, with the bearing on the shank, runs $140. All are available now at Woodcraft.
Tearout is a thing of the past with Whiteside's high-tech flush-trimming bits.