Why a Mallet Beats a Hammer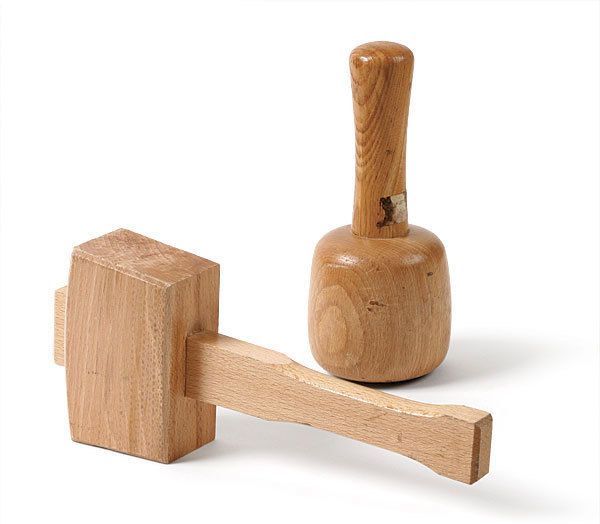 Q:
Why are mallets better than hammers for woodworking? And should I get a square-headed mallet or a round one?
Dan Perez, Anaheim, CA
A:
The heft of a regular hammer is great for driving nails, but its small head makes it easy to miss the butt end of a chisel or gouge when woodworking. The large head on a square mallet allows you to strike a chisel hard and accurately, which is especially useful for heavyhanded work like chopping mortises or dovetails. For an extra-hard strike, I often rotate the mallet 90° and use the widest side to be sure I'm on the mark.
A round mallet is lighter and allows for a more controlled cut. It's best for carving, where you're striking with light, short blows. It's not a good choice for mortising or chopping dovetails, however, since the round head can easily deflect, tilting the cutting edge of a chisel and creating miscut joinery.