Announcing Fine Woodworking's Google SketchUp Guide for Woodworkers–The Basics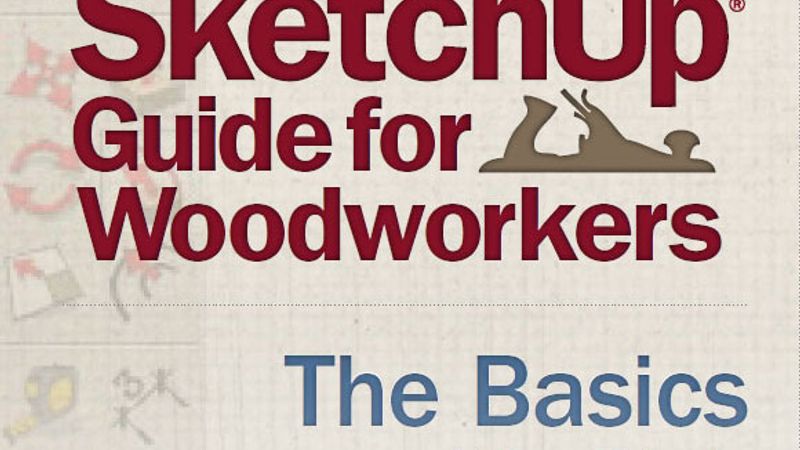 First there was Tim Killen's ebook SketchUp Guide For Woodworkers and now there's Fine Woodworking's Google SketchUp Guide for Woodworkers — The Basics video. This DVD/video download, running over an hour, covers the basics of SketchUp for woodworkers without getting bogged down in too many details.
Our new video will help you get started with SketchUp and take you through sketching out an idea, fleshing it out to add details and then create some plans you can take to the shop to build the project. There are a number of resources on the disk including a SketchUp file of the cabinet used in the video, plans for the cabinet and a cheat sheet you can keep handy as you're getting familiar with the program.
If you're a newer user of SketchUp, this video is for you. If you would like a preview of the guide, check out the free introductory episode above. And be sure to check our continuing SketchUp Blog, Design.Click.Build, where we have tips and tricks for modeling complex joinery, intricate details, and other advanced SketchUp tutorials.
Buy it on DVD or get it instantly with the video download!
Get up and running with SketchUp for woodworking with this brand-new video: The Basics. Buy it as a video download or a DVD.