Free Plan: Wall Cabinet in Cherry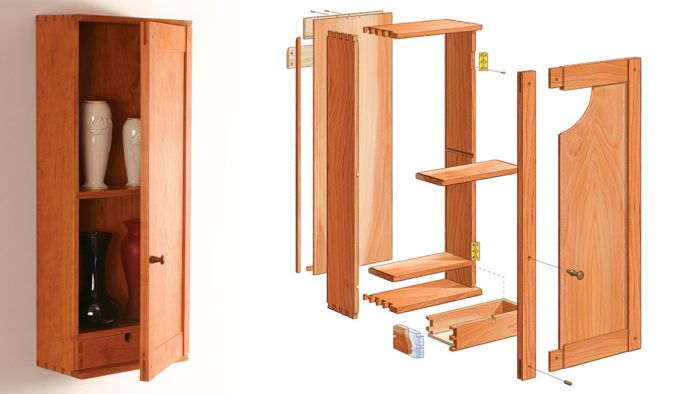 Sometimes a woodworking project looks so good that you just want to hang it on the wall and admire it.
That's definitely the case with this cherry cabinet. Matthew Teague's design skips the fancy moldings and other decorative details for a clean look that doesn't distract from the beauty of the wood or the handsome traditional joinery.
The free download includes an exploded, dimensioned drawing of the project along with Teague's full article describing its construction. Great color photos and drawings will show you Teague's router and tablesaw techniques for cutting the joinery – through dovetails, sliding dovetails and bridle joints – with ease and confidence.
When it's done, your cabinet can serve all kinds of uses – from holding collectibles , sewing supplies, etc. Just be sure to hang it someplace where you can enjoy seeing it.
CLICK HERE to download the free plan
Subtle standout. Your cabinet's visual appeal will rely on quiet details and handsome traditional joinery.
Low-risk dovetails. Teague's technique involves a router-table sled for cutting the tails - a quick and reliable approach.
Spare decoration. Walnut pegs in the door's bridle joints offer and eye-pleasing contrast with the cherry frame and panel.