2 Classic Pulls
Soup up store-bought or start from scratch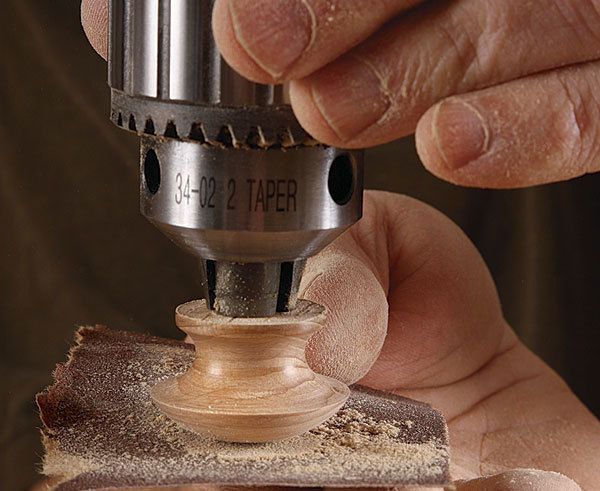 Synopsis: Whether you are seeking a set of elegant turned pulls to complete a Shaker chest of drawers or you need square, faceted pulls to embellish and Arts and Crafts piece, these classic furniture details are within your reach. And you don't need a lathe or special tools to make them. Here, you'll learn an easy way to turn a mass-produced, store-bought drawer pull into a period-perfect Shaker pull in just minutes. Then, you'll see how a simple jig used on the drill press and tablesaw can help you turn out pyramid pulls that would make any furniture maker proud.
From Fine Woodworking #222
I've made a lot of traditional furniture and I've learned the importance of getting the drawer and door pulls just right. Fortunately, you don't need to own a lathe to make the elegant turned pulls that are the hallmark of Shaker furniture, and you…
Start your 14-day FREE trial to continue reading this story.