Using Communications Media to Broadcast Your Business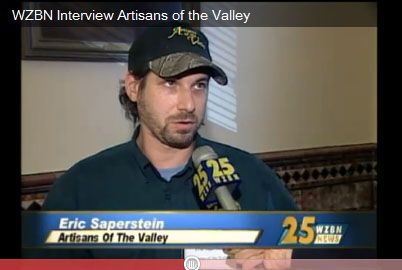 Thus far on The Pro Shop, we've emphasized "leveraging" your marketing efforts: getting the broadest visibility and reach for the amount of resources (both time and money), that you spend on marketing. We've looked at publicizing your business and the unique value of your handmade products far and wide through traditional media channels, but specifically by ramping up your internet presence through some basic tips and strategies. Today, it's time to turn on the TV! We'll look at broadcasting your business through local and national television networks.
National TV Opportunities
With the DIY-movement sweeping the nation, networks like CustomMade affiliate HGTV are a phenomenal resource for your business. As an interactive and participant-driven network, you can check out current opportunities by regularly taking a peek at "Be on HGTV". Though many of the calls are for clients, contractors, designers and woodworkers are also called to participate. By taking the initiative to present your business as a candidate, you may just find yourself in the right place at the right time.
Local TV Networks
Your local TV station is an ideal resource for tapping into a local clientele base. Local networks are often eager and happy to promote small local businesses that contribute to the regional economy and add real character to the community. Most local TV stations are online, and even a quick cursory Google search will give you access to a complete list of stations in your region. Local media is your friend! In fact, while we're talking local, local.com is another great free resource on which to list your business.
Making it Happen
Take the initiative to reach out and contact TV networks – the early bird catches the worm, and you never know when you might hit upon a real opportunity. All of your marketing efforts, and every time you make a special, one-of-a-kind piece for a family, can also lead to these kinds of media opportunities.
Take Pennington, NJ-based woodworker Eric Saperstein of Artisans of the Valley, who was first interviewed on local TV network WZBN in December 2008 at the NJ State House NJBIA "Made in NJ Day," was featured with his father Master Craftsman Stanley Saperstein on EBRU-TV's show "Blank Canvas" in an in-depth look at the tradtion of the trade and the legacy of the family business, as well as a peek for viewers at home at the carving practice itself. By seizing and putting effort into all journalistic and media opportunities that have arisen, this year Eric has the opportunity to feature his craftsmanship and his business in his first major network TV appearance! Congrats, Eric.
We welcome you to share any experiences you have had on local or national TV, and the types of responses these brought for your business.